Smooth Move
We are here to sell your old home so you can buy new with Beal, we even cover your estate agents fees and marketing costs!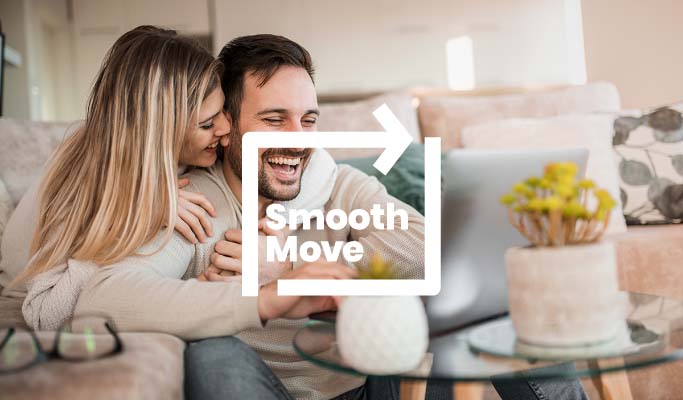 How does Smooth Move work?
House moves needn't be stressful. Our Smooth Move service is a simple 5-step process which is managed by us with clear communication throughout.
1. Choose your new Beal home
2. We arrange an independent valuation of your current property, using trusted local estate agents
3. We present your bespoke marketing plan, once you're happy, a 'For Sale' board will go up!
4. Viewings will be arranged, and we will negotiate the best price on your behalf
5. Once you have accepted an offer, we will complete your reservation of your new home!
What are the benefits of Smooth Move?
Smooth Move makes selling your current property and purchasing your Beal new build home easy. Some of the benefits include:
A free, trusted valuation of your old house
We cover the costs of your agents fees
Our dedicated team progress your sale and keep you up to date every step of the way
We will arrange viewings of your old home with you
If you're not comfortable showing prospective buyers around, we can be on hand to do that for you
Will Smooth Move work for me?
Whether you are upsizing, downsizing, relocating, or simply ready to make your next move, Smooth Move is the hassle-free solution to bring your new home one step closer. Speak to our experienced team about how we can manage your house sale and purchase, smoothly.
"We used the Smooth Move Scheme, which definitely delivered on its promise of making it easier for us to move house quickly. It took a lot of stress away."
Ways we can help you move