Part Exchange
It's the ideal solution for moving up the property ladder! Move into a new Beal Home without the worry of finding a buyer for your old property. At Beal Homes, our part exchange house scheme allows buyers a simple, hassle-free way to purchase their new build home by trading the value of their current house against one of our beautiful properties. No chain, no expensive estate agent fees and the added benefit of flexible moving dates.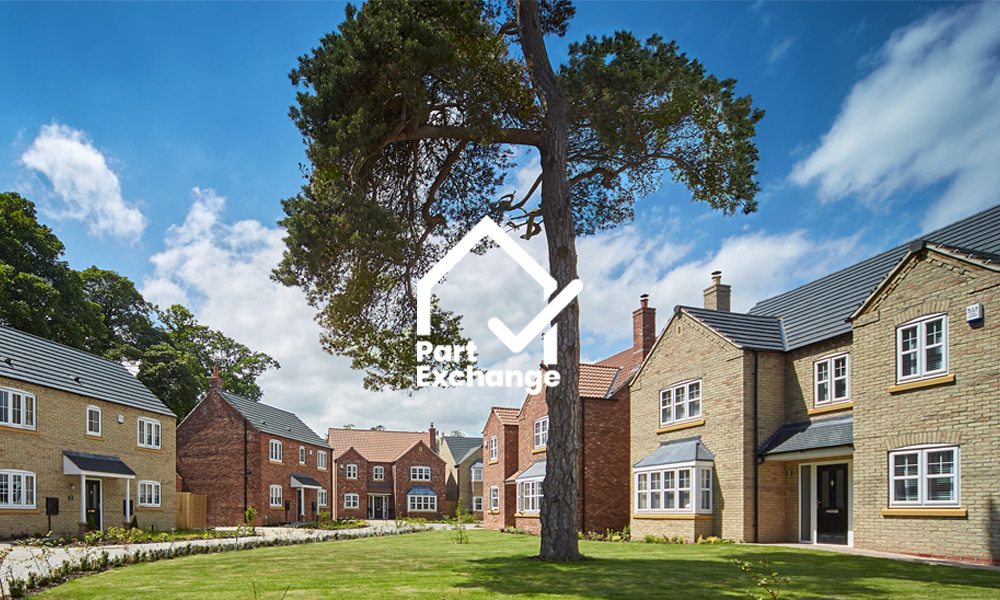 What are the benefits of Part Exchange?
Selling your house can be hard work and expensive, with estate agent and surveyor fees, plus the added fear that you could lose money if your chain falls through. It's often a rollercoaster journey with very little control over timeframes.
At Beal we understand that circumstances change, whether that's due to a growing family, changing jobs or a simple desire to quickly move up the property ladder. That's why we've introduced our part exchange homes scheme.
A hassle-free way to sell your current home
No chain and no risk of a buyer pulling out last minute
Quick completion
Flexible moving dates
No estate agent or marketing costs
We will commence marketing to sell-on your property during the process and will manage any viewings accordingly
Stay in your old house, whilst we build your bespoke new home
How does Part Exchange work?
Beal's part exchange houses scheme is a simple four step process, created to make the sale and purchase journey as stress-free as possible. 4, 3, 2, 1 – happy new home!
1. Choose your new Beal Home – call us to discuss options
2. You will complete a part exchange home request, for our consideration
3. Following an independent valuation of your property, and subject to suitability, we will make you an offer
4. If you're happy to accept the offer, we will reserve your new plot at a fixed price and begin the process of purchasing your existing property
Register your interest in our part exchange homes scheme
Contact us
Will Part Exchange work for me?
"With Part Exchange, we can make a cash offer for your home within 7 days and help you move up the property ladder without having to find a buyer."
Sue Waudby, Sales and Marketing Director
Ways we can help you move
Smooth Move
We are here to help you sell your old home using trusted estate agents, while saving money on estate agents fees, advertising and marketing costs!
Find out more
Independent Financial Advice
We work with an independent financial advisor who can help you source, free of charge, the most suitable product on the market.
Find out more