Our popular Bishop's Green development in Welton, Lincolnshire, is set against a backdrop of beautiful scenery and is perfect for those seeking a more relaxed pace of life.
We got in touch with Beal buyer Sheila Hodder, a retired secretary who simply loves her two bedroom Eskdale bungalow.
Tell us about your Beal home and why you love it so much.
I'm 87 and, at my age, moving to a new house can be quite daunting. But Beal made it so straightforward and I've had great help every step of the way, which is reassuring for others if they're in a similar position.
Living on one level really appealed to me because I thought stairs could become a problem. You don't often see new build bungalows and I really like the open feeling of Bishop's Green and the generous amount of trees and plants which, as they mature, will make the development very special.
My home is beautifully warm and has everything I could possibly want. I have a nice spacious hall, which a lot of bungalows don't have, everything is lovely and works beautifully. I can't praise Beal and the work they've done enough.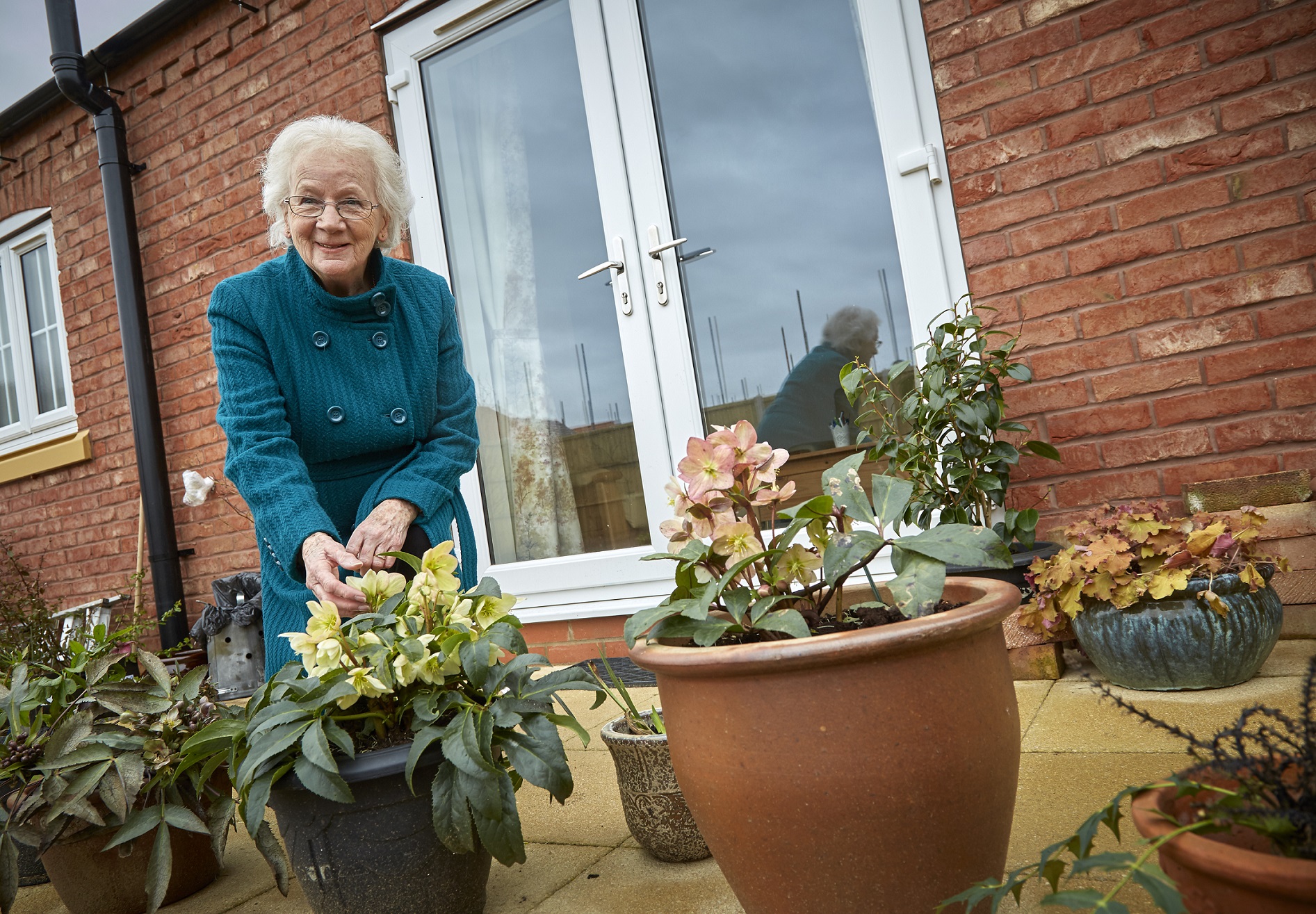 Above: Sheila in the garden of her Eskdale bungalow at Bishop's Green
Why did you choose to buy at Bishop's Green?
I used to live in a three bedroom semi-detached house which backed onto Bishop's Green and I watched the first houses being built.
It was so interesting to watch the builders as the houses went up during the first lockdown. It was very nice weather and I was in the garden a lot, so it was like having remote companionship. I could hear the builders chatting to each other and there was a very nice feeling among them as they worked.
They gave you the feeling they were working for a good company. As I saw the houses go up, I became very interested in how it was developing. My daily walk took me along the edge of the development and I arranged to visit the sales office at Bishop's Green.
The team at Beal were so helpful. I felt it was a natural progression and a good time for me to move to a bungalow. When I saw the house, I fell in love with it and its location.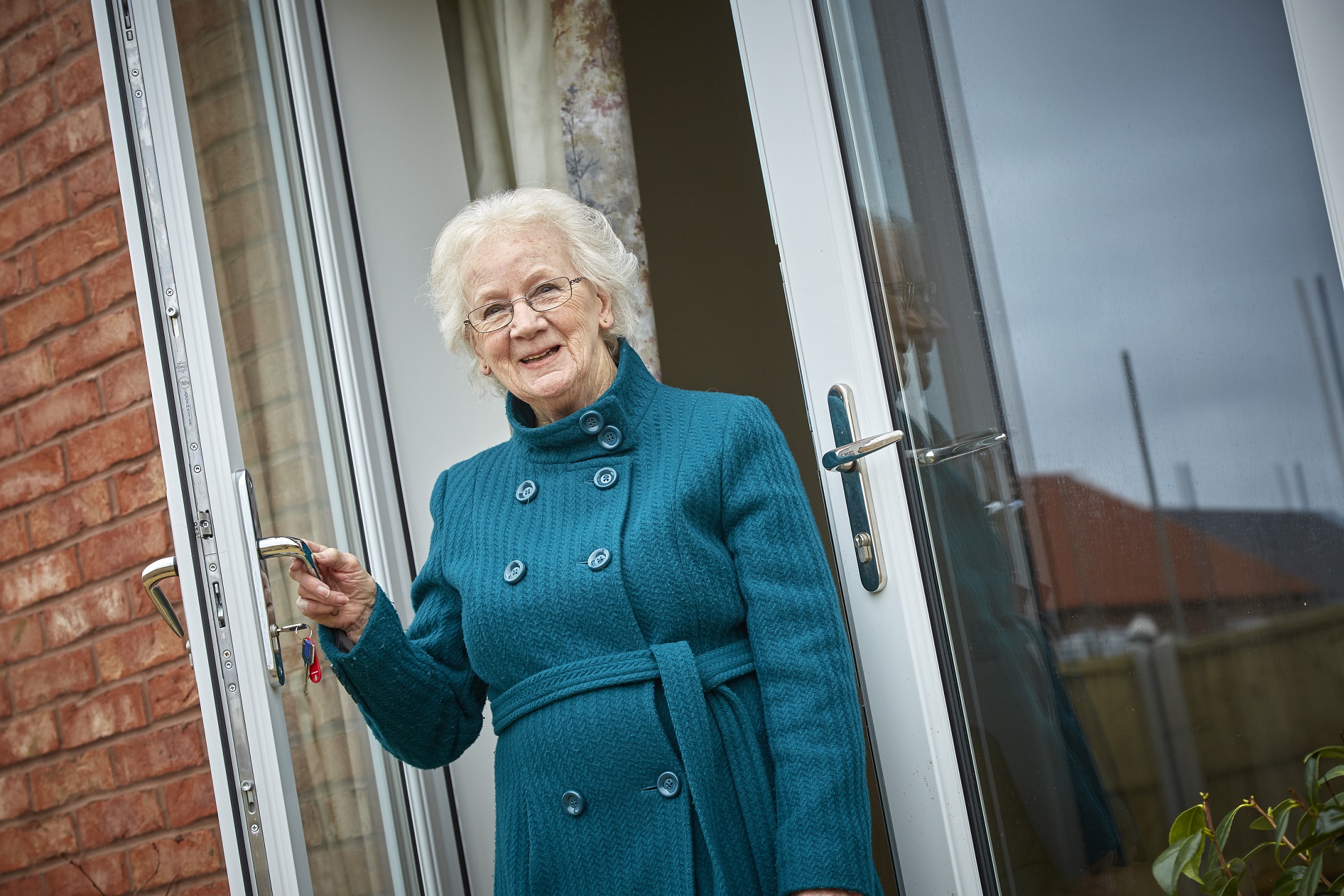 Above:

 Sheila used our Smooth Move scheme which is a quicker way to sell your house while also saving money on estate agent fees, advertising and marketing costs

What are the best things about being part of the community at Bishop's Green?

The new occupants of the houses around me introduced themselves immediately and have been so nice, offering help if I need it. I've seen some people very excited about their move and it definitely promises to be a very friendly community.

How did you find the service from Beal?

I've been treated like a VIP from the very beginning. I went to the office one day and one man, who was also buying a house, said: "If you ask a question of Beal, you get an answer straight away."

I thought that was very telling. Beal have gone above and beyond my expectations.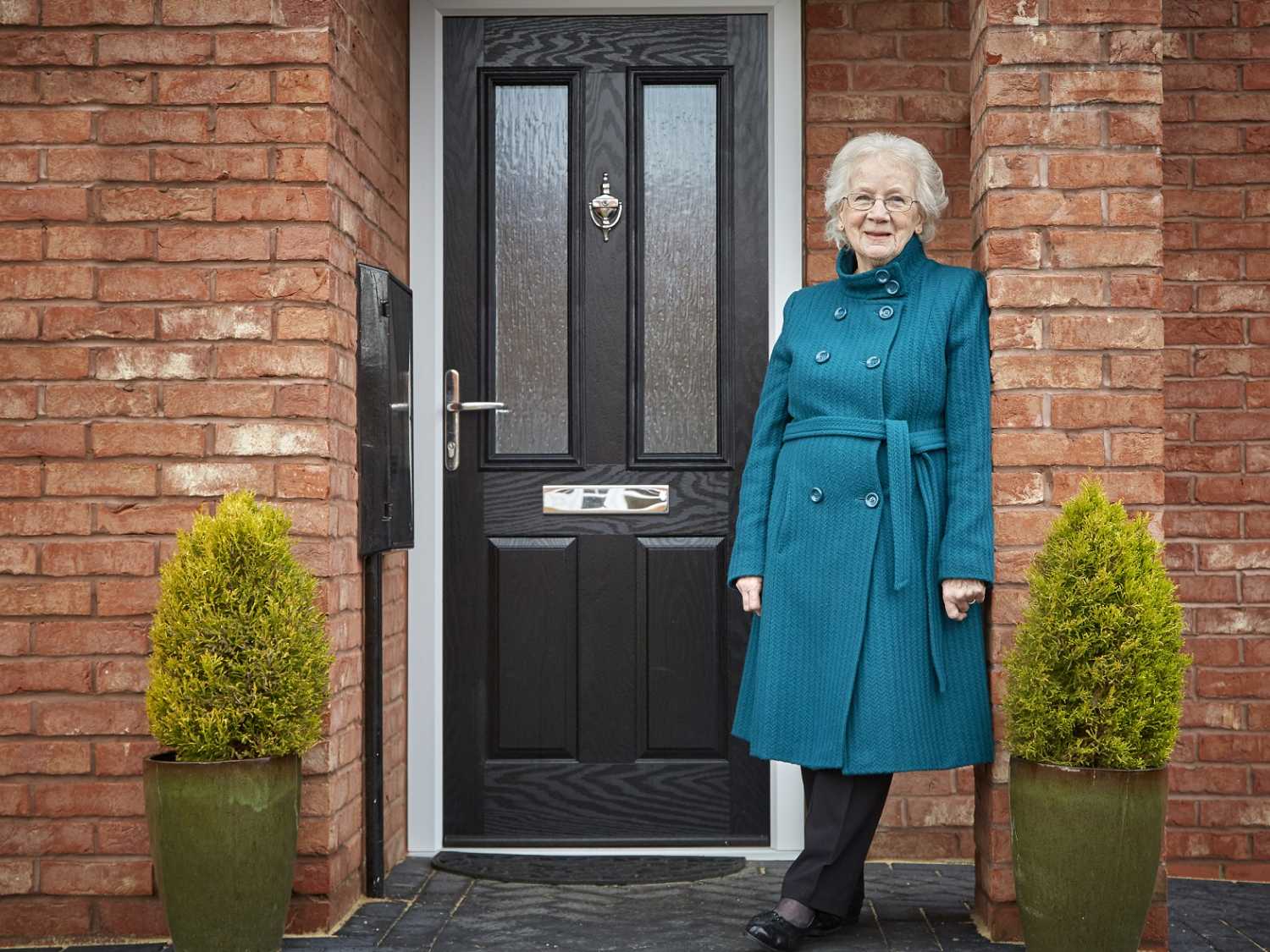 How did Beal help you through the buying process?
I chose Beal's Smooth Move scheme, which meant they took over the process of selling my existing home, and it really eased the way. There was a lot of communication between Beal, the estate agents and my solicitor, and they worked well together.
The stress was taken out of the process for me and it was truly a smooth move.
How have the Beal team helped you to make your home a perfect fit for your lifestyle and tastes?
There was a very good choice of fixtures and fittings, and I chose the carpets, tiles and everything else. My bungalow is so well designed and comfortable and I can't find anything lacking.
I have more than I ever expected and even the choice of doors and handles are so nice. Beal have thought of everything, from installing the television points in the right place to the number of sockets and the very good heating system – everything pleases me.
It feels so spacious with so much storage, which is a real advantage.
What would you say to other househunters about buying a Beal home?
Don't hesitate. I don't know what other housebuilders are like these days, but they would have to go a long way to beat the Beal experience. Beal have looked at everything and meet the highest quality standards.
I can't wait to have friends visit to show them the clever design and comfort of my new home.