We're featuring Beal Homes staff who have also become customers …
Customer Selections Manager Steve Arnold helps our customers make the perfect choices for their new home, so he found himself on the other side of the fence when he and his wife bought a three bedroom property at our St John's Fold development in Beverley.
What made you decide to buy a Beal Home?
We've lived in Beverley for 23 years and always said we would buy a Beal home if they had a development in the town. Working for Beal, I know the quality of the build, the fixtures, fittings and finishes, so we knew we couldn't go wrong.
St John's Fold gave us the perfect opportunity to downsize but stay in Beverley. We found what we were looking for and everything fell into place.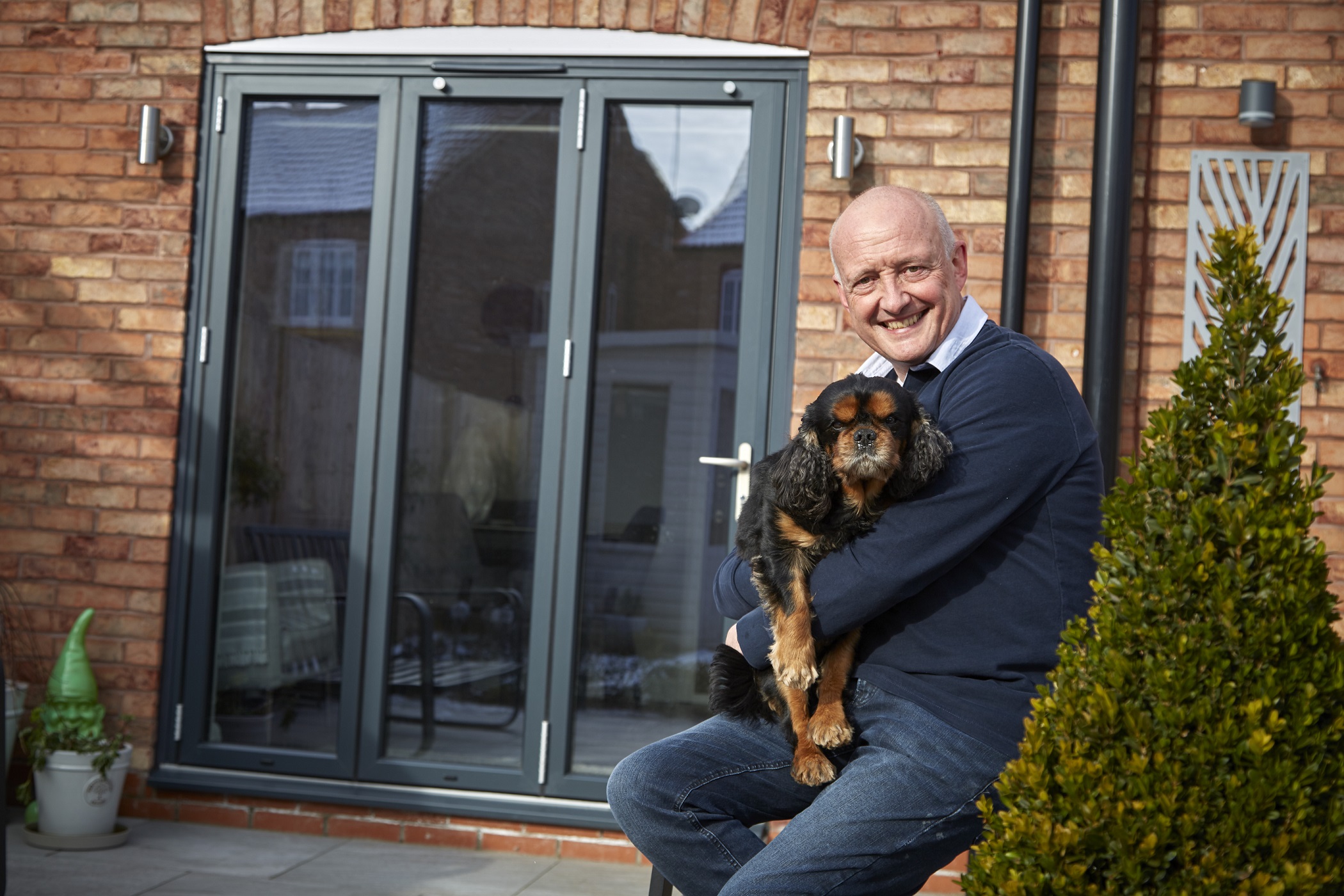 Above:

 Our Customer Selections Manager Steve moved into a Beal home with his wife and their four-legged friend, Finley

Tell us about your Beal home and why you love it so much.

My role offers customers the opportunity to fully personalise their home and I get a lot of satisfaction from seeing the smiles on their faces as the designs come together in our Design Lounge.

It was a really enjoyable experience to make our choices. We part-converted the garage into a day room, almost replicated the design of our new kitchen from our previous house, chose fitted wardrobes in all three bedrooms and upgraded the bathroom and en-suite.

We've also invested heavily in the garden, so we can make the most of our outdoor space.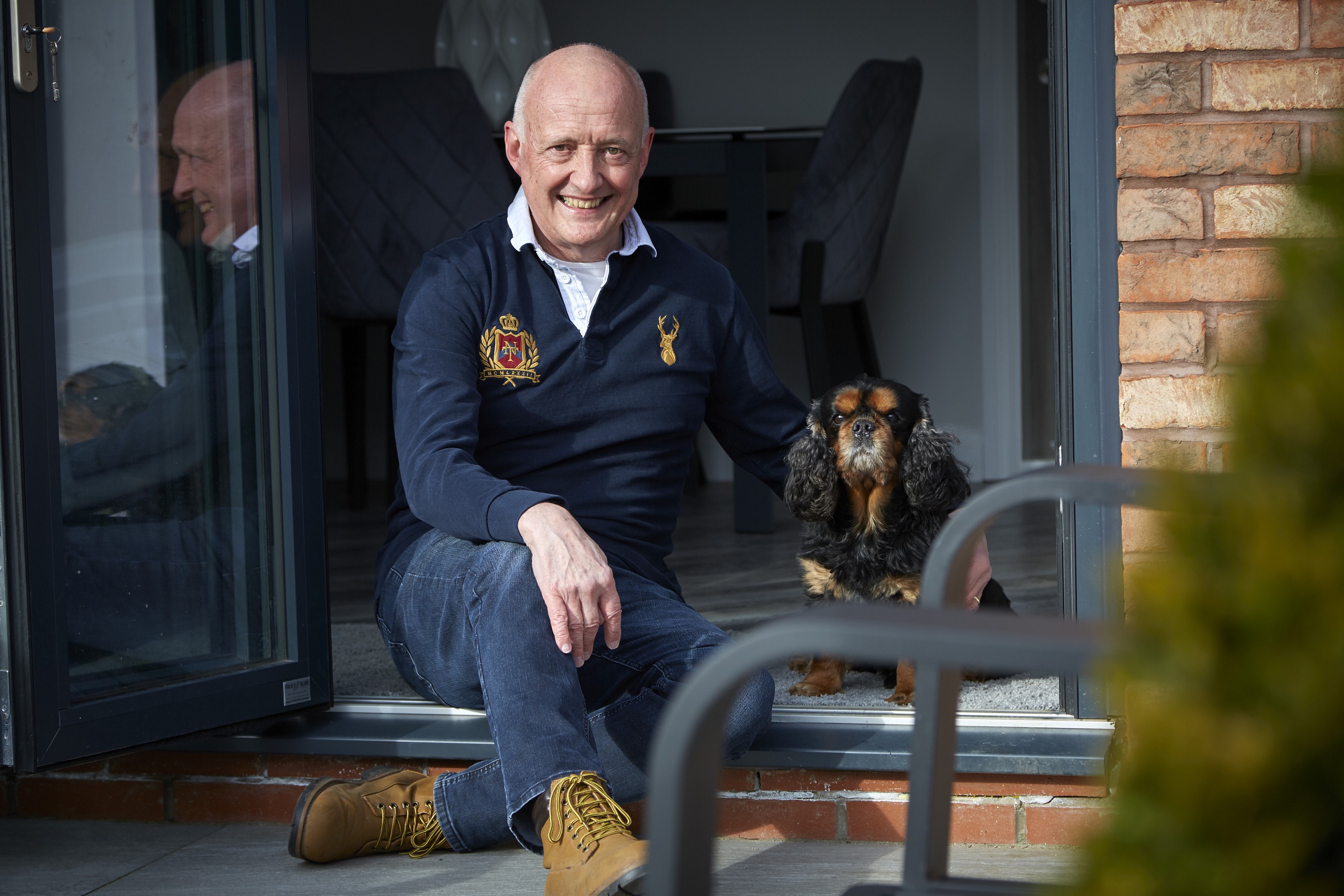 Above:

 Steve with Finley outside his Butterwick home

What are the best things about being part of the community at St John's Fold?

I've met almost all of the customers who live here at their selections appointments – it's great to know so many neighbours, although I'm not very good at remembering names!

St John's Fold's location is ideal and it has a nice community feel.

What stands out about the Beal service?

We have a great team who do everything they can for our customers. We all play our part in creating an excellent customer experience and turning our buyers' dreams into reality.