Our Fruit Market development is in the heart of a thriving community with everything you need on your doorstep.
We caught up with Professor Trevor Burnard, Director of the Wilberforce Institute in Hull, and his wife Deborah Morgan, a librarian, who moved into their two storey home with a loft room in Horner's Square in November 2020.
Both 60 and originally from New Zealand, they relocated from Melbourne, Australia, to set up home in Hull's first urban village.
Tell us about your home and why you chose to buy in the Fruit Market.
We chose this house because it's a 10-minute walk to the Wilberforce Institute, which was a major consideration for Trevor's job, as we chose not to buy a car.
We love the atmosphere and vibrancy of the Fruit Market with the bars, restaurants, shops and galleries close by.
We use the third bedroom as Trevor's office and we have a spare room for our children and friends when restrictions ease and they're allowed to visit.
What are the best things about being part of the Fruit Market community?
Due to the pandemic we haven't met a lot of our neighbours yet, but there is already a real sense of community and we've all moved in within a similar timeframe.
The people we've met are very nice and really positive about living here, as we are.
The demographic is diverse and we've met a wide range of people living here, from young professionals to retired couples.
We wanted to be close to what's happening and to the bars and restaurants. We've always lived in cities, so the Fruit Market's location appealed to us.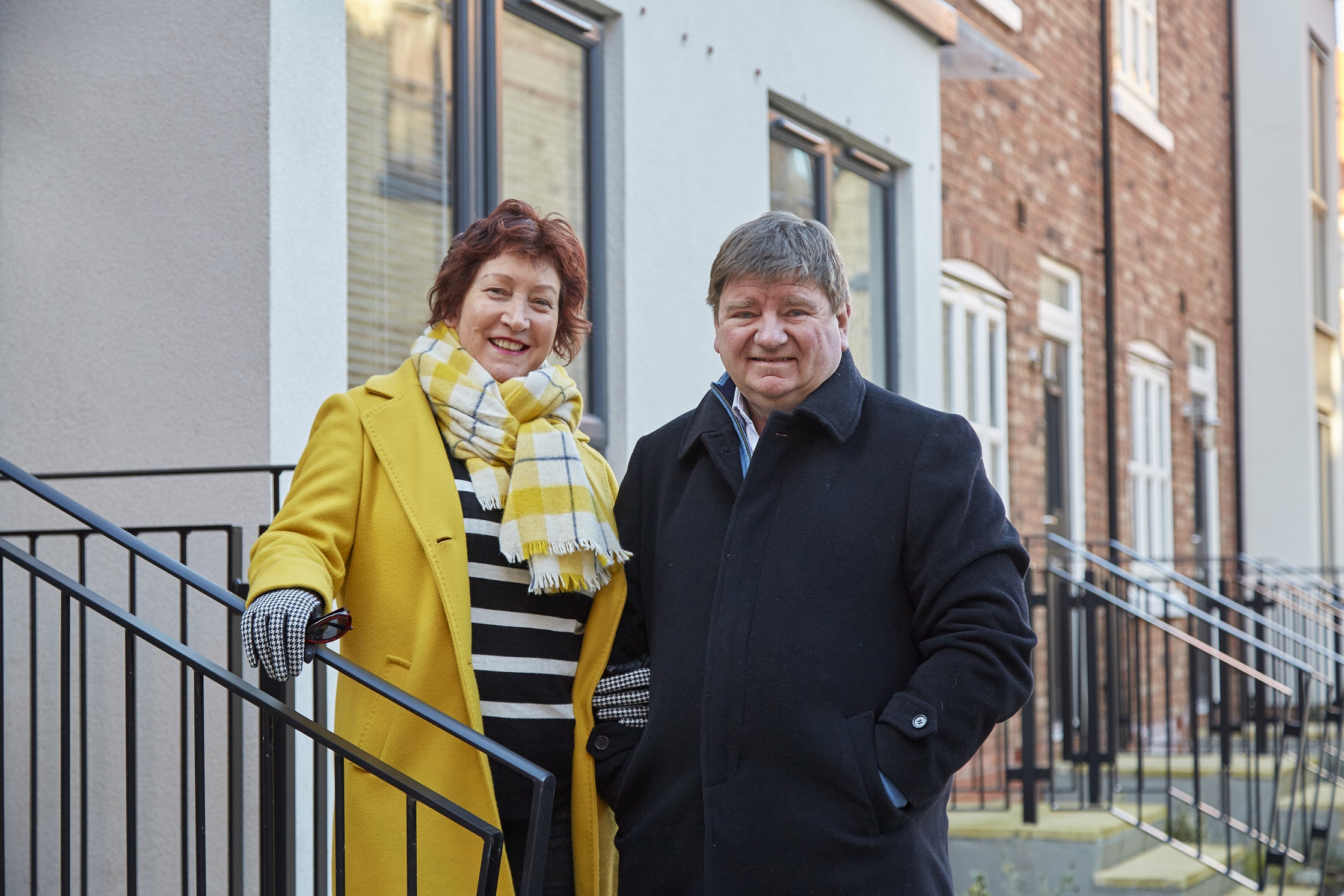 Above:

Deborah Morgan and Professor Trevor Burnard relocated from Australia to Hull and chose to make the Fruit Market their home.
How do you feel about the location and the lifestyle offered by the Fruit Market?
Once restrictions are eased, the lifestyle the Fruit Market offers is exactly what we signed up for.
We're within a stone's throw of restaurants, bars and the gym, and it's all carefully planned in terms of the combination of urban living and retail.
We love going for walks around the marina and can imagine how dynamic and fun it will be in the summer when hopefully everything can reopen. We know we won't be disappointed.
Do you use the Fruit Market's shops, restaurants and bars and which are your favourite places?
We use The Store on Pier Street and the staff there are brilliant. They stock most things we need on a daily basis. We like Taphouse and have had street food from there on a weekend.
The Humber Street Distillery is great and we're both members of the Temple Gym.
Studio 11 is home to local artists and beautiful artwork, Ambiente Tapas is brilliant and Tapasya is wonderful.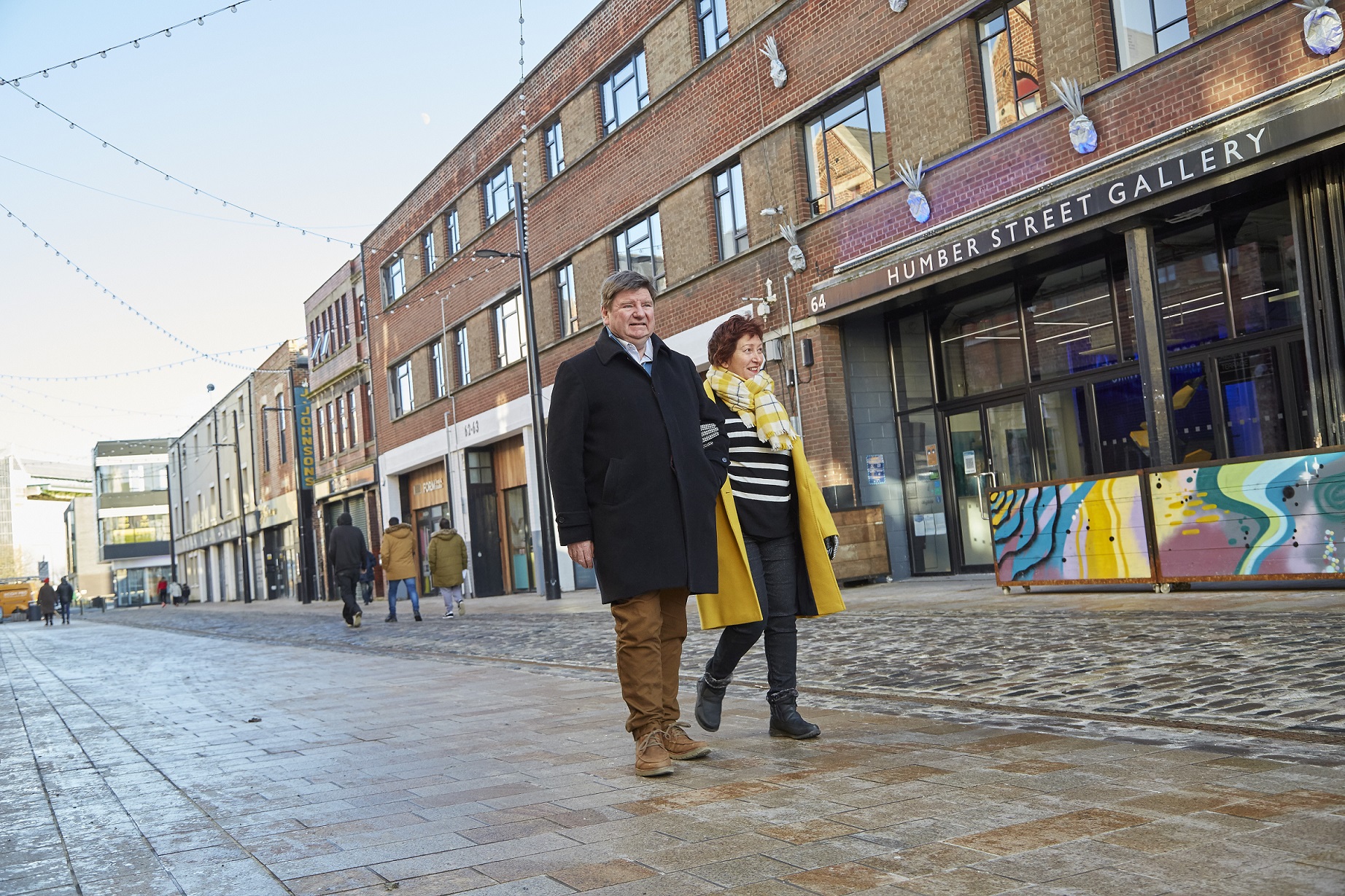 How did you find the service from Beal?
The service is top notch. Every person we've dealt with has been friendly, helpful and professional. They called us every week to inform us of progress on the build, which helps you to feel part of it every step of the way.
Everyone we called or spoke to in person was very obliging and so responsive.
How have the Beal team helped you to make your home a perfect fit for your lifestyle and tastes?
We wanted the loft room as our bedroom and to have an en-suite installed, which wasn't any trouble for Beal. They gave us drawings of how they could achieve it and it's exactly how we wanted it to look.
We chose all the fixtures and fittings and the attention to detail was incredible. The Beal team thought of things we hadn't considered and helped us to make the right decisions.
They tailored the kitchen for us with open shelving and in the bathroom we wanted a walk-in shower instead of a bath, which they installed for us without any problems.
What would you say to other househunters about buying a Beal home, particularly in the Fruit Market?
In terms of quality craftsmanship, customer care, diversity of the area and the community feel, I would absolutely recommend Beal Homes and living in the Fruit Market.
The structure and layout of each area of the development is carefully, thoughtfully and sympathetically planned. We're thrilled to live here.
To find out more about buying in the Fruit Market call 01482 977 776 or click here.