Nestled in the heart of one of Hull's most characterful areas, residents at our Fruit Market development are enjoying the unique location and lifestyle offered by Hull's first urban village.
We caught up with first-time buyer Sophie Lee, 25, a consultant in public sector development, who moved into her two bedroom townhouse in the Fruit Market in July 2019. 
Tell us about your home and why you chose to buy in the Fruit Market.
I used to walk around Hull Marina at weekends and thought it would be lovely to live here.
When I saw Beal starting to build here, I was really interested and I was lucky to be able to reserve my house.
It's a really up-and-coming area – the Fruit Market has developed so much over the past few years. I love the atmosphere.
What are the best things about being part of the Fruit Market community?
There's a real sense of community. My neighbours have become my friends and we all get on really well.
We socialise together on Humber Street and everyone looks out for one another.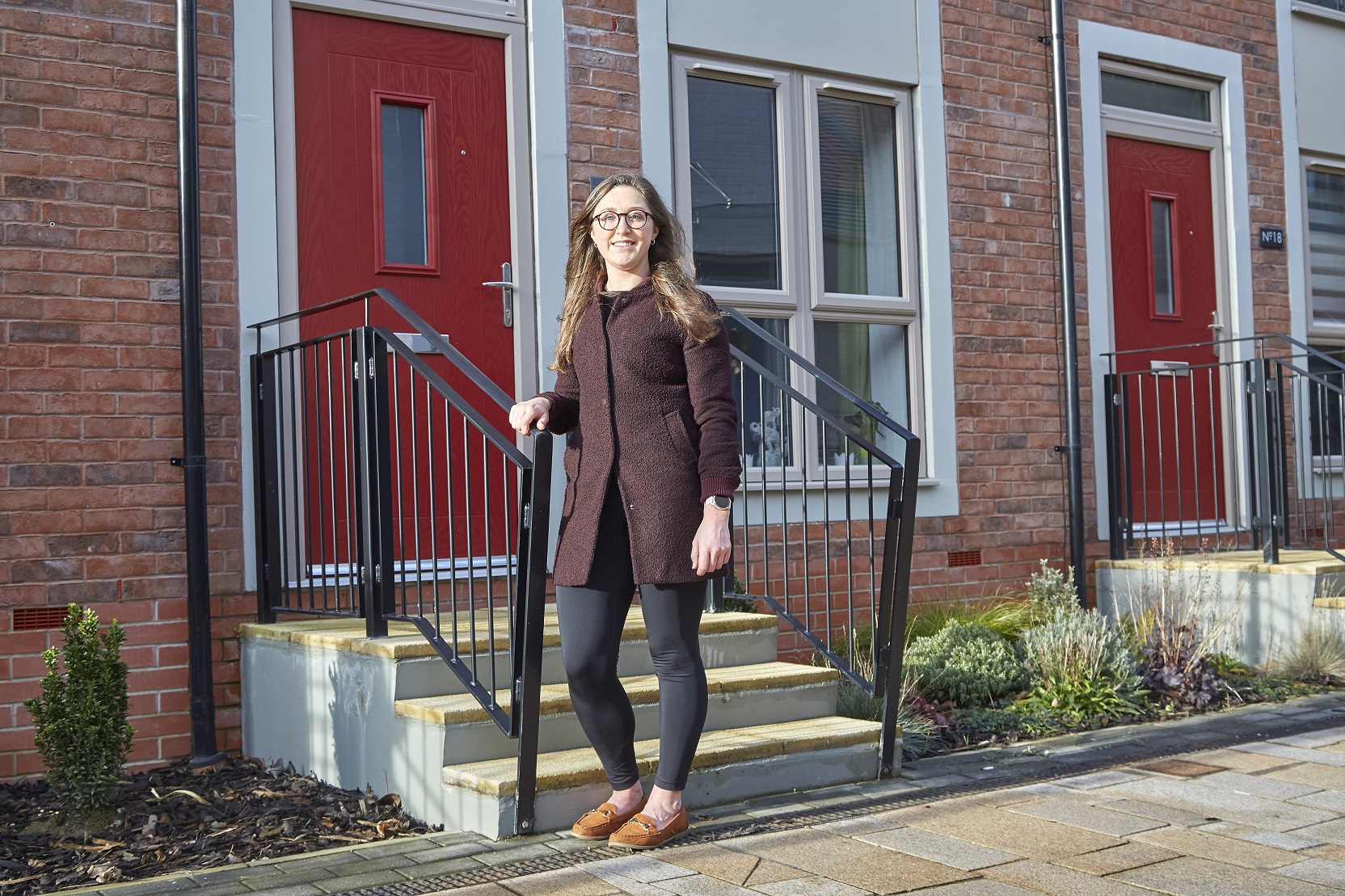 How do you feel about the location and the lifestyle offered by the Fruit Market?
It doesn't feel like I'm living in the city centre because my house is nice and quiet, but within 30 seconds you're in the hustle and bustle, which is really nice.
I have the best of both worlds – my own outside space less than five minutes' walk from the heart of Hull city centre and Humber Street on the doorstep.
I don't have too far to go to work and it's easy to work from home too.
There is really easy access to the A63 to travel out of the city and, as it's such a central location, I can get to anywhere in Hull quickly. 
Do you use the Fruit Market's shops, restaurants, cafés and bars and which are your favourite places?
In normal times I use the bars, restaurants, takeaway bakeries and cafés a lot. There is so much choice and something for every occasion.
Before lockdown, if my family visited, we'd go somewhere like Butler Whites for a nice meal. If friends came over and we wanted a quick bite to eat before a few drinks, we'd go to Bert's.
Taphouse is my favourite place to go for a drink and I love brunch at Thieving Harry's or Nibble.
How did you find the service from Beal?
The service was really good and everyone was really accommodating.
With Beal, it feels like it's one of your friends helping and advising you to get the right space for you. You don't feel like the Beal team is just doing a job – they want to help you and ensure you have the best experience possible.
They're very flexible, the selections options are fantastic and the home demonstration was great.
It didn't feel like I was just moving into a new-build house. I was moving into somewhere I'd already had the chance to personalise and it already felt like my home.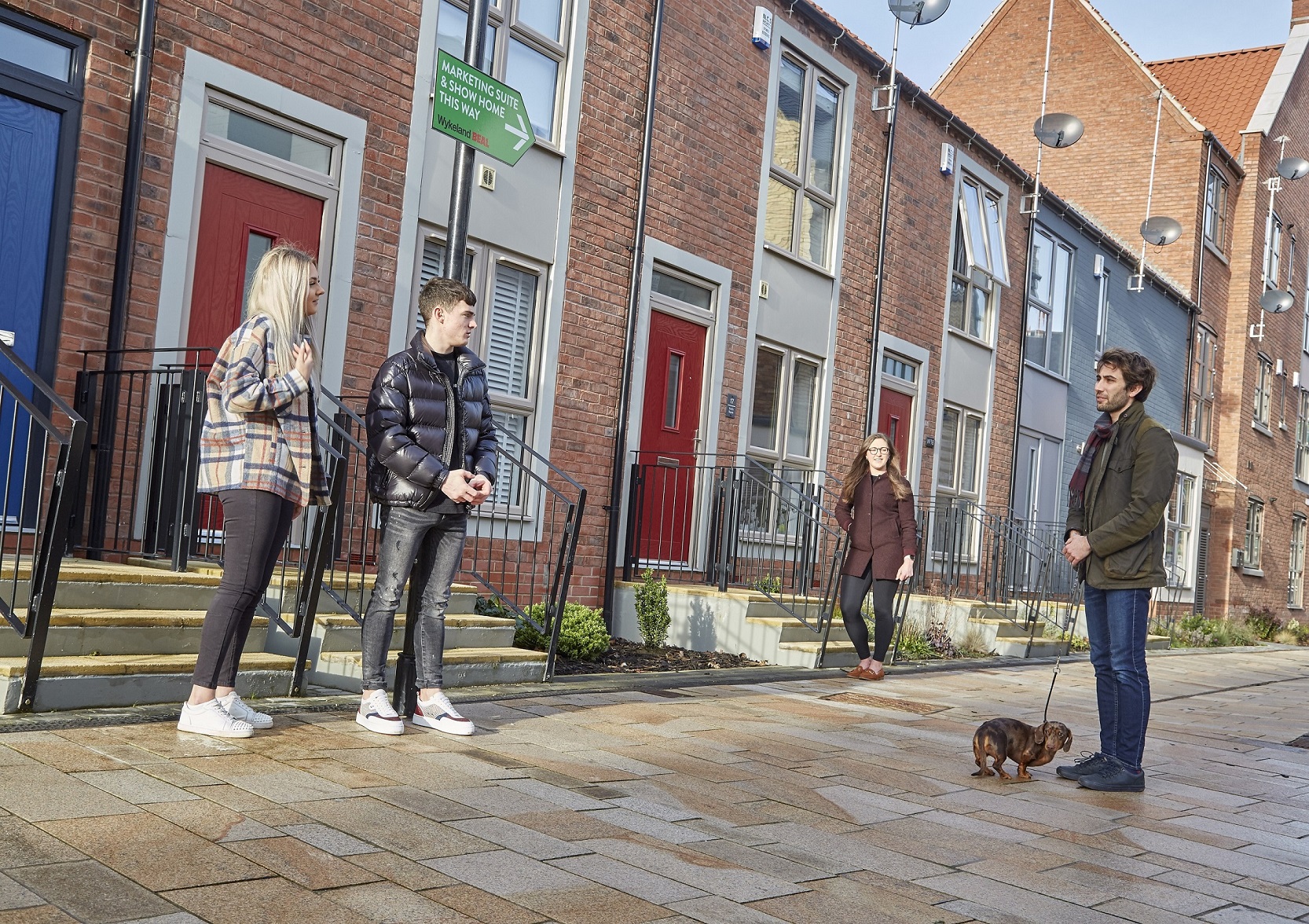 How have the Beal team helped you to make your home a perfect fit for your lifestyle and tastes?
The flexibility Beal offers and the option to add extras is ideal.
As I'm living on my own, I wanted additional storage so I can clear everything away if I have guests round.
You give the Beal team ideas and, even if they've never been asked for it before, they make it happen. They're so open and willing to help you get what you want from your space.
I have a lovely outside area and Beal put landscaped beds in for me, so I just had to add some garden furniture and plant pots.
What would you say to other househunters about buying a Beal home, particularly in the Fruit Market?
Go for it! I think people are sometimes reluctant about living in a city centre because they think it will be busy and noisy, but it's not.
I've never felt so safe and secure and it's great to have my own parking space.
Beal go the extra mile to make sure the whole process is as smooth as possible. I've even found myself doing a Beal sales pitch to other people looking for a new home!