Our buyers love our The Greenways development in Goole … in fact, some of them love it so much they're already buying their second home there!
We recently spoke to Beal buyer Natalie O'Brien, 28, who works as Cabin Crew for airline TUI, and recently moved from her first home at The Greenways to her new four-bedroom Hilton.
Natalie, who lives with her boyfriend George and their pet Dalmatian Oreo, shared her Beal story with us.
First of all, tell us a bit about yourself!
I grew up in Goole and went to school here, before moving to Blackpool for dance school. After that, I spent several years travelling the world with my dance career, before I decided to come back to Goole to settle down.
When I first heard about The Greenways, and saw some of the homes which were coming onto the market, I knew it was the perfect place for me. I bought my first home at The Greenways in 2020, which was a three-bedroom Chelsea, and I haven't looked back.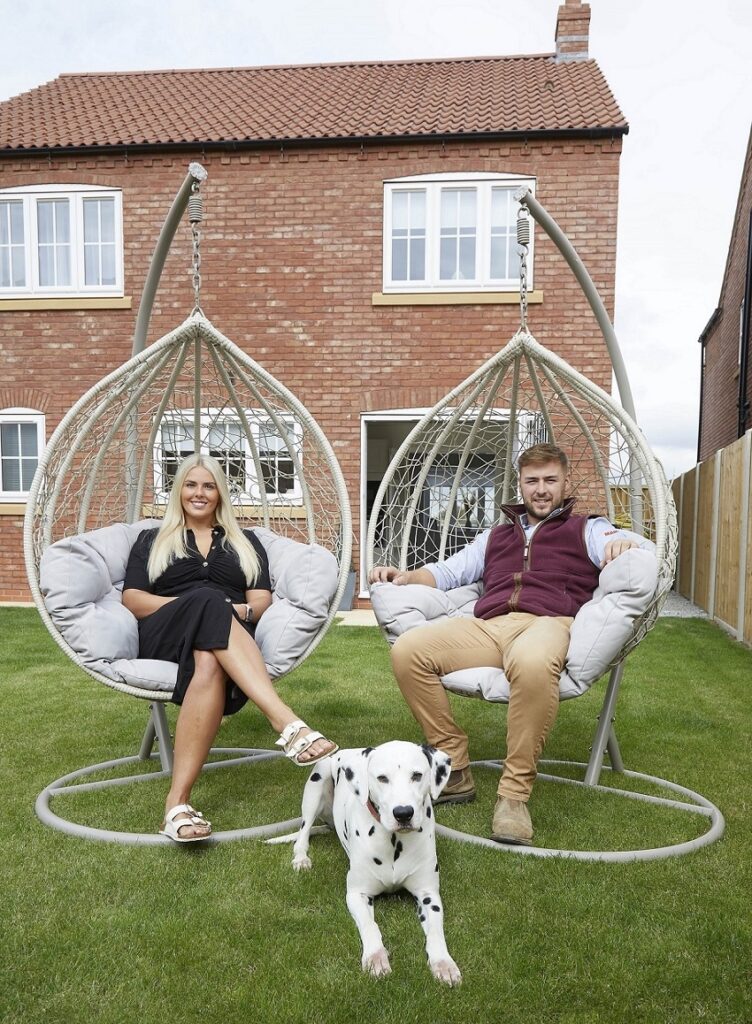 What are the best things about being part of the community at The Greenways?
For me, the location of The Greenways is perfect. I can get straight onto the M62 to travel to work at Manchester Airport, and it's a short walk or drive into the town for anything I need.
The Greenways is a lovely development, and even though it's only a few years old, it feels like an established community already. My brother lives around the corner in his own home at The Greenways, and my mum is considering moving here too!
Tell us about your Beal home and why you love it so much.
After first living in a Chelsea, I recently moved into my new four-bedroom Hilton.
With Beal you get so much more than you do with other housebuilders. With my new Hilton home, I was looking for a detached house and I loved that all four bedrooms were a really good size. There wasn't one where you looked at it and thought "I'm not sure what I'd do with that space."
Another big plus for me was the master bedroom with the ensuite, and I also love the open-plan kitchen and dining space with bifold doors out into the garden.
I really love my kitchen, which is of high quality, and it's a great area for entertaining guests.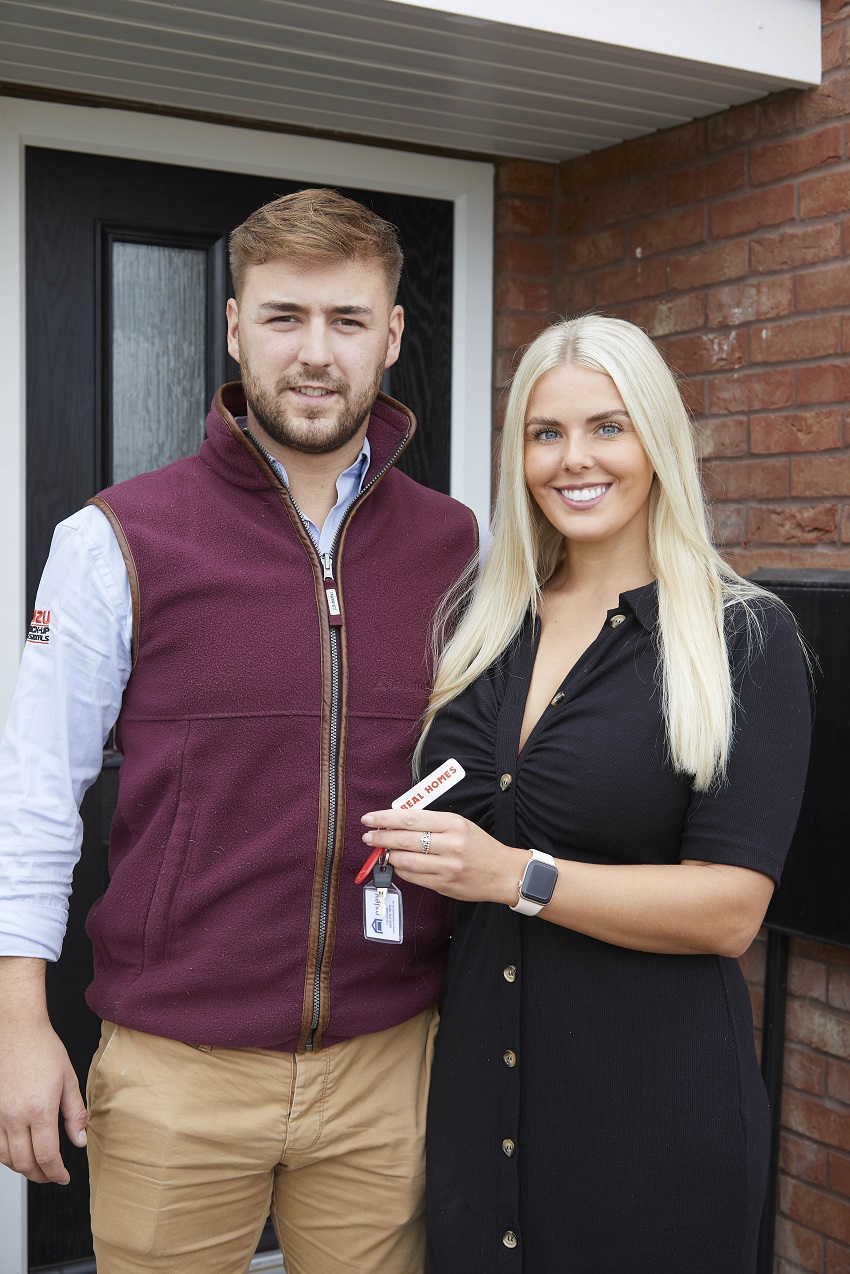 How did you find the service from Beal?
I've bought two Beal homes now, and the service both times has been absolutely faultless. Everyone at the company is so friendly and easy to deal with.
With Beal, you know everything is going to be ready for you when you move into your new home, and that everything is going to be right. It's as stress-free as moving home could be.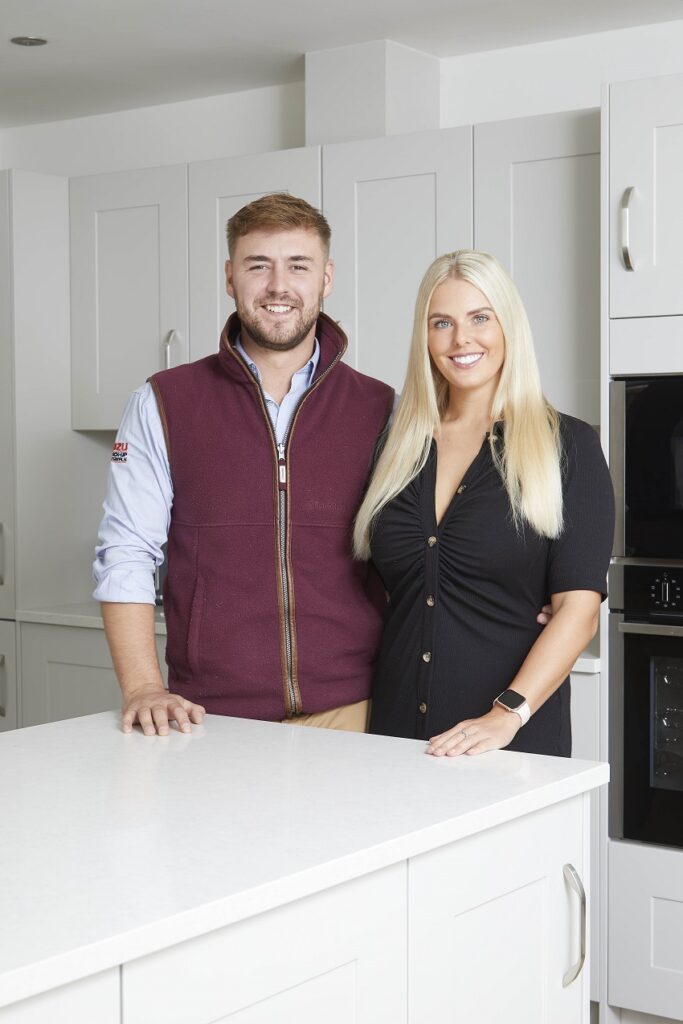 How have the Beal team helped you to make your home a perfect fit for your lifestyle and tastes? 
There's a funny story I need to tell here! When I was living in my first home at The Greenways, I knew I wanted a detached home and was keeping an eye out for properties coming onto the market.
I actually found another home on The Greenways which I really liked, but before I could see it, this Hilton came up as a show home. I had a look around and absolutely loved it, so everything was already here when I moved in.
It means I haven't experienced the new Beal Design Lounge, but for me, this process was perfect as I didn't have to worry about anything and I knew I would love the home because I'd been inside and seen it all already.
What would you say to other househunters about buying a Beal home?
I recommend Beal Homes, they are a very good company. Their homes are high quality and the customer service you receive is second to none.
If you want a lovely new home in the Goole area, The Greenways is definitely the best place to be!
For more information on The Greenways and homes currently available at the development, click here.