House hunters were bowled over by the latest in luxury interior design as we welcomed them to the grand opening of our stunning new Show Village.
Dozens of prospective buyers experienced the three show-stopping show homes at our prestigious Bishop's Green development in Welton, Lincolnshire, during a two-day opening event.
The Show Village features a four-bedroom Thornton house type, a four-bedroom Canterbury home and three-bedroom Ripley, all showcasing the exceptional quality, specifications, attention to detail and bespoke design that are the hallmarks of a Beal home.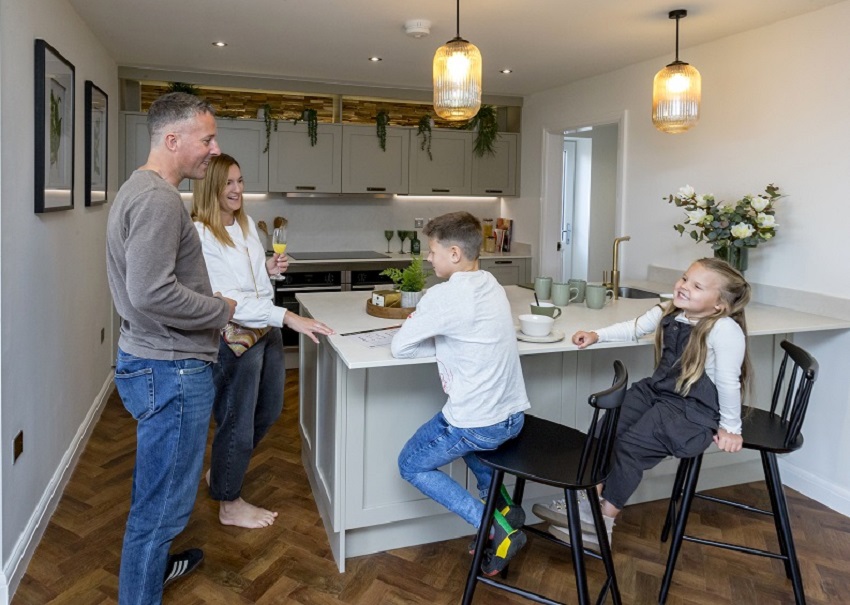 Katy and Chris Arnold, who live in Marton near Gainsborough with their son Ralphie, eight, and daughter Elodie, five, would like to move to Welton before their children start secondary school and fell in love with the four-bedroom Canterbury in the Show Village.
Katy, a teacher, said: "We've never wanted a new build because you can't usually put your own stamp on it. But you can with Beal and we really like that.
"The quality of these homes is amazing and the show homes are very well designed. It's given me lots of inspiration – we've now got plenty to think about!"
Nestled in the village of Welton, just 10 minutes' drive from the historic cathedral city of Lincoln, Bishop's Green is close to shops, a Post Office, health centre, golf club and the Black Bull pub.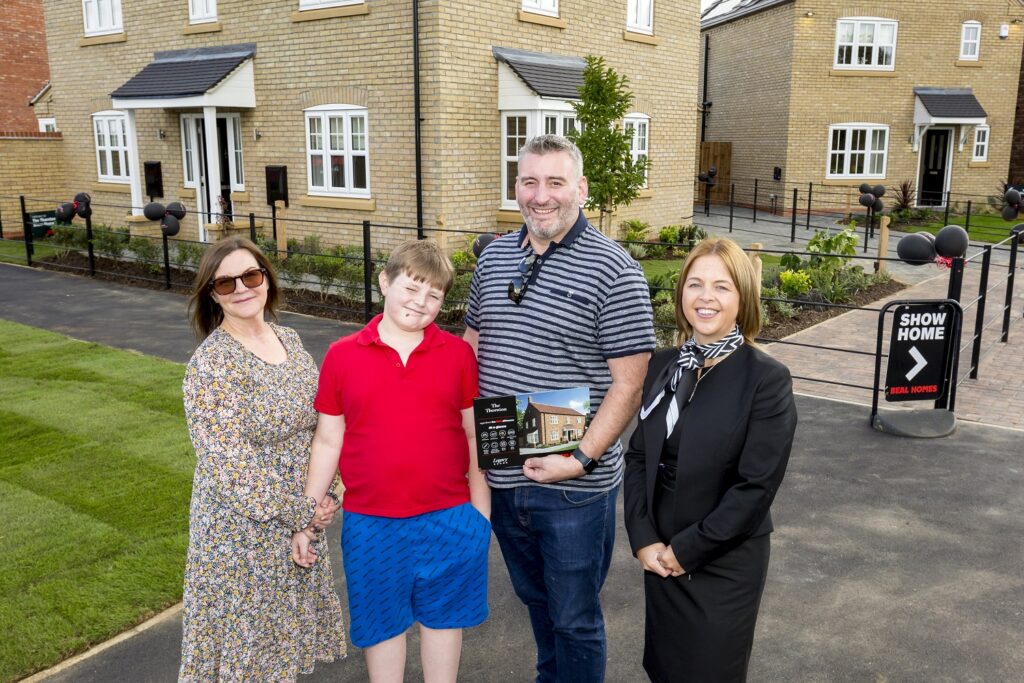 Jackie and Rob Wakefield visited the Show Village with their 10-year-old son Thomas as they prepare to relocate from Portsmouth to move closer to Rob's family.
Jackie, a digital marketer, said: "Walking around the Show Village was like being in a five-star hotel. We're looking for a four-bedroom home and the fact that, with Beal, you can adapt your new home to exactly how you want it to be is a massive plus point for us.
"There is so much included in the price and you're given even more choice to consider on top of that.
"Welton is also a lovely village and I'm quite taken by it."
The show homes have been expertly designed in three distinct interior styles, Luxe, Botanical and Japandi, which provides a taste of the modern styles, trends, colours and materials available to Beal buyers.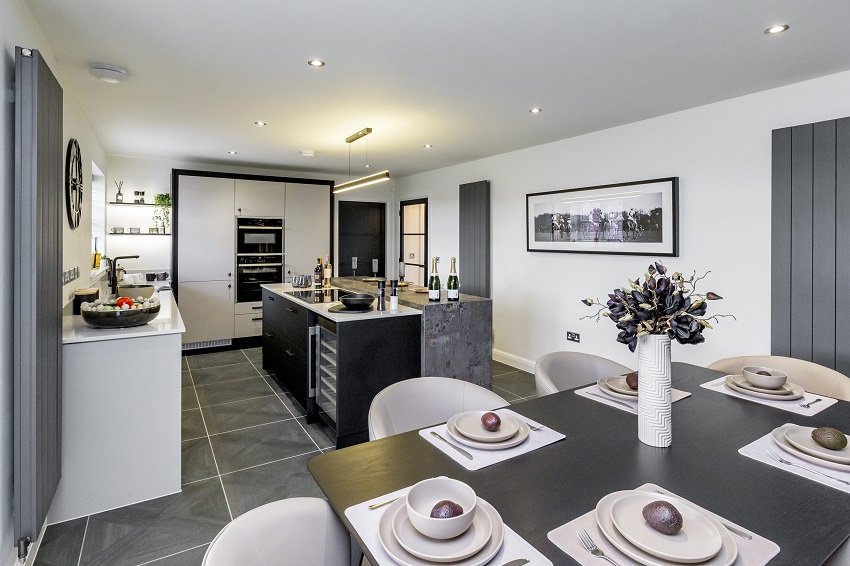 We also launched the next phase of Bishop's Green to coincide with the Show Village opening event, with 13 homes including eight different house types now available to reserve. They include two, three, four and five-bedroom homes, as well as two and three-bedroom bungalows.
Prices range from £300,000 for a three-bedroom semi-detached Roxby home with garage to a £530,000 for a four-bedroom detached Carlton home with double integral garage.
Just five homes remain available in the current phase of Bishop's Green, with four homes sold in the week leading up to the Show Village launch.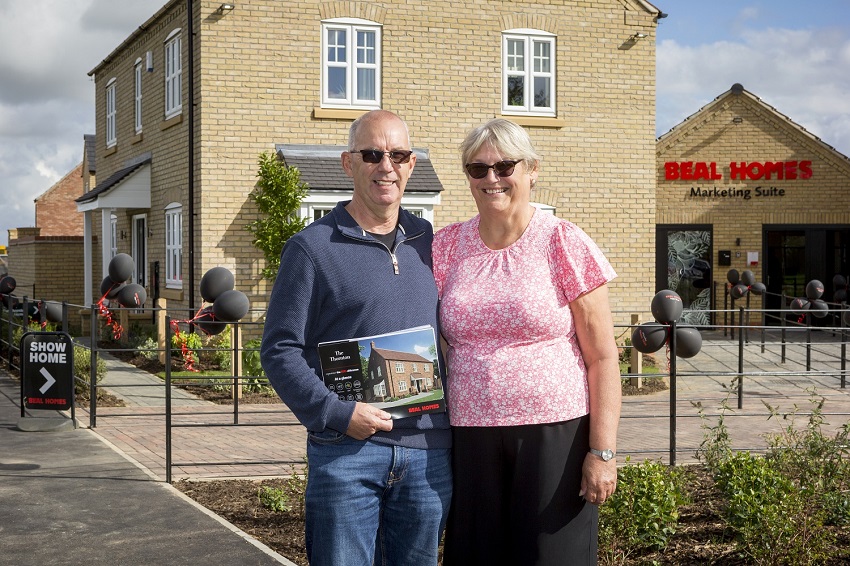 Chris and Jean-Marie Brown, from Lea near Gainsborough, are planning to downsize next year and were recommended to Beal by their daughters, who both own Thornton house types.
Jean-Marie, a retired healthcare support worker, said: "We're really impressed by the show homes, the quality of design and the fittings.
"We love that we can be involved from the very beginning in customising our home. This will be our last move, so it has to be right, and we really like the Thornton."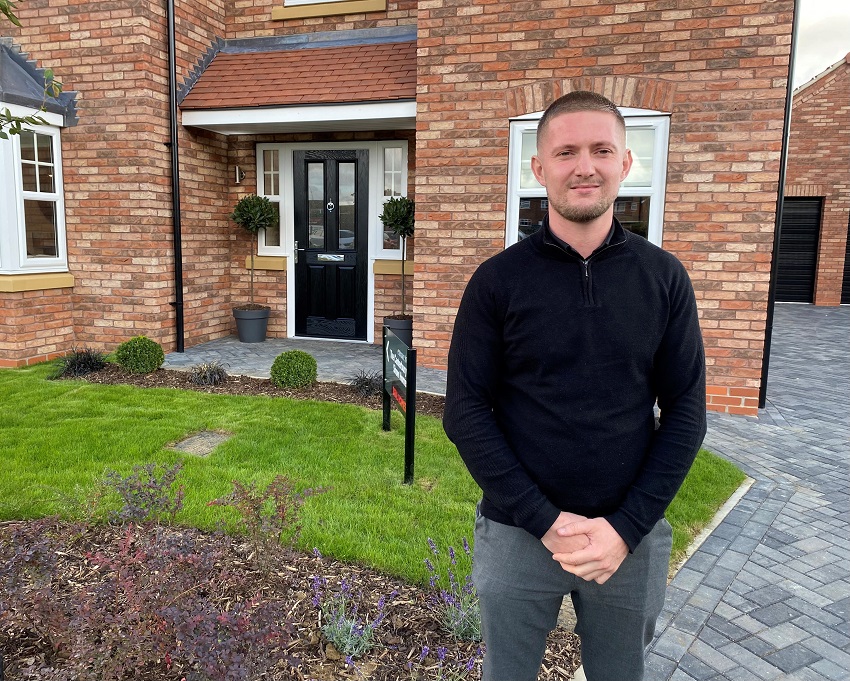 Local independent estate agents Starkey and Brown manage our Smooth Move sales in the area. The scheme follows a five-step process to sell a buyer's current home and enable them to move into their new Beal home, covering estate agent fees and marketing costs.
Frazer Cobb, Senior Consultant at Starkey and Brown, said: "The show homes at Bishop's Green are incredible and the finish is by far the best I've seen.
"You're buying a premium home, getting fantastic value for money and Beal don't cut any corners. If you're looking for an outstanding, premium new build, with modern trends and stylish interiors, there's nothing better out there."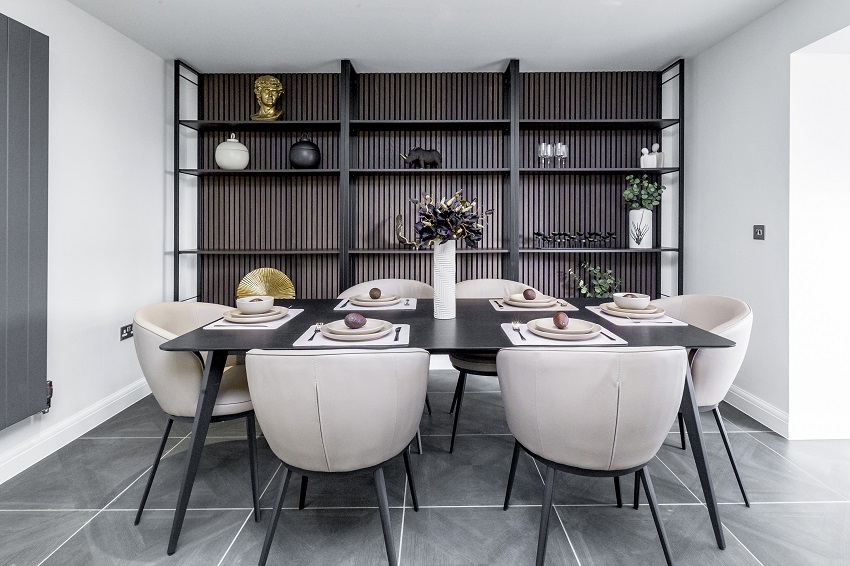 Our Sales and Marketing Director Sue Waudby said: "We're delighted by the success of the Bishop's Green Show Village opening and the team loved meeting so many house hunters who provided wonderfully positive feedback.
"We continue to receive high levels of interest in this development, which is not surprising given the fabulous village location, with options to enjoy city life just a short drive away.
"Bishop's Green ticks all the boxes and our new Show Village is a fantastic showcase for the development and the quality of Beal homes more generally.
"Our expert interior designers have done an amazing job of presenting buyers with a vision for how incredible their own Beal home can look."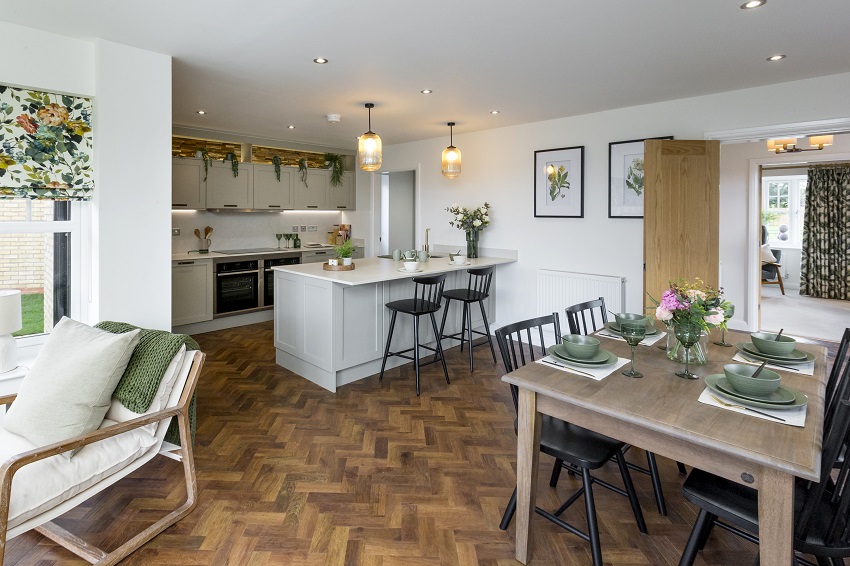 The Bishop's Green Show Village is open Daily, from 10am-5pm. Find Bishop's Green off Prebend Lane, Welton, Lincoln, LN2 3JR.
For more information, visit beal-homes.co.uk/bishops-green or call 01482 977 776.
Pictures: Karl Andre Photography