Classic
Black and orange decor – paired with pumpkins and spellbinding quotes – are a great way to create a classic Halloween vibe. Why not create a centrepiece using pumpkins, bunting, candles and hand-drawn signs? They're simple, fun, and are a great way to get the kids involved, too!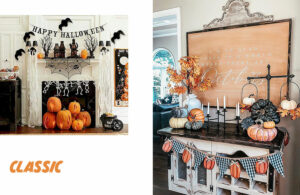 Minimal
Purchasing Halloween decorations just for one day may seem pointless for some. But there are plenty of versatile decor options that can be weaved into your home year-round.
Whether you're looking to repurpose items you already own, or get ahold of decorations that'll last beyond October 31st, here's some stylish inspiration that'll elevate your home, whilst adding a touch of Halloween fun.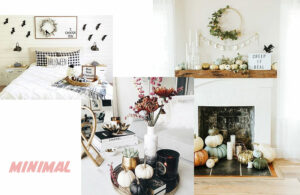 Add some colour
Halloween-themed interiors don't need to be the obvious scheme of orange and black – pick up on an accent piece of furniture or a bold print in the room and create a colourful display based on that hue.
So, how are you decorating your Beal home this Halloween? Don't forget to tag #MyHalloweenHome on social and we'll make sure to share our favourites!