Our eagerly anticipated new show homes in Hull's exciting Fruit Market urban village are now open to viewers!
With work progressing fast on the final homes in this vibrant waterside community, time is running out to join this friendly neighbourhood, home to a wide range of residents from young couples, to professionals, families and retired people.
Surrounded by independent restaurants, shops, galleries, bars and cafés, the Fruit Market is the place to be in Hull, offering an enviable lifestyle in a beautiful waterfront setting with everything you need on your doorstep.
Our three expertly-designed, stylish show homes in Finkle Quarter boast very different themes, to suit a variety of tastes.
Richly relaxing …
Let's begin with a look around plot 76 … a spacious three-storey, three-bedroom townhouse styled with rich woods and distressed leather to create a relaxed, lived-in feel.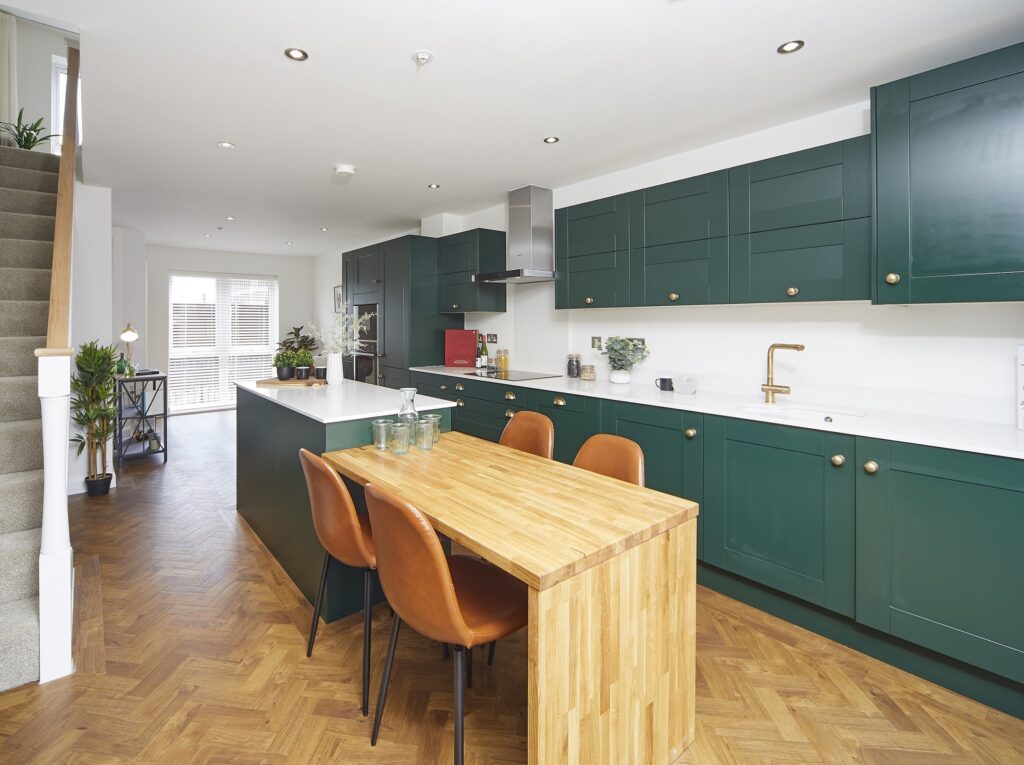 Green is the focal colour throughout, as featured in the stunning kitchen, which makes a real statement in this spacious home. Nature-inspired artwork and fabrics team beautifully with linen upholstery and softer green shades in the lounge and bedrooms.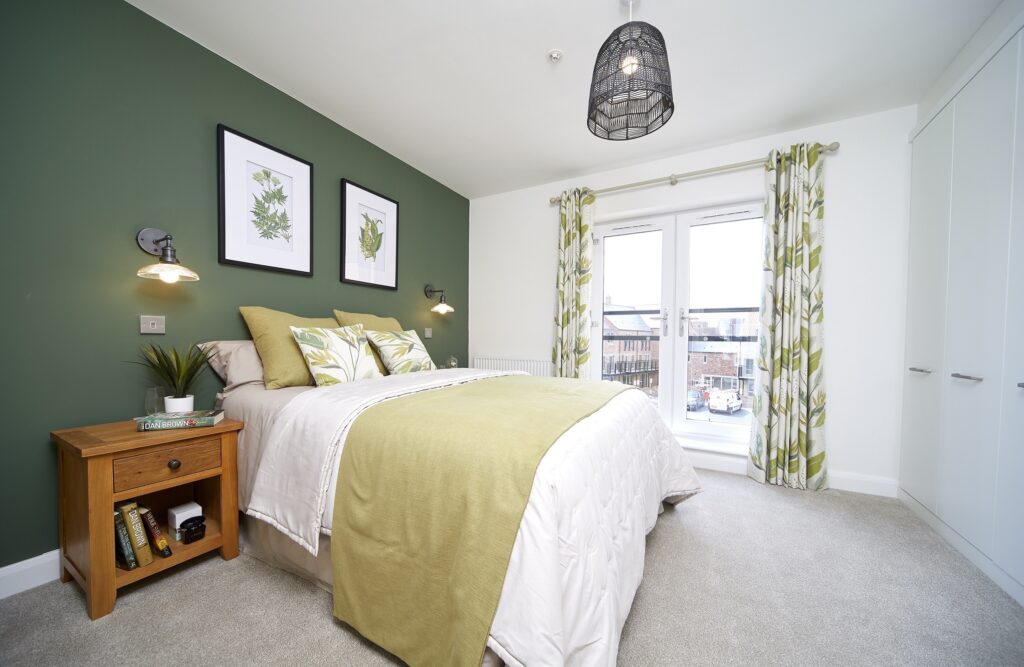 Industrial and minimal …
We've given plot 77, a two-storey, two-bedroom home, a different look altogether.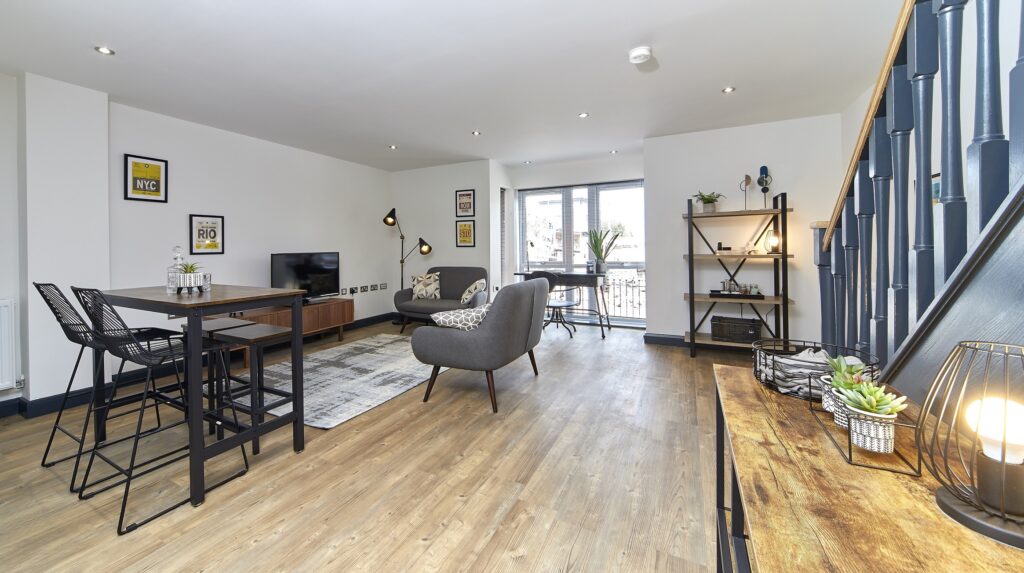 Rustic wood flooring paired with industrial lighting and stylish metal and wood furniture give this minimal home an "easy living" vibe. Farrow and Ball's distinctive "Railings" shade has been used for the woodwork for a dramatic alternative to standard white.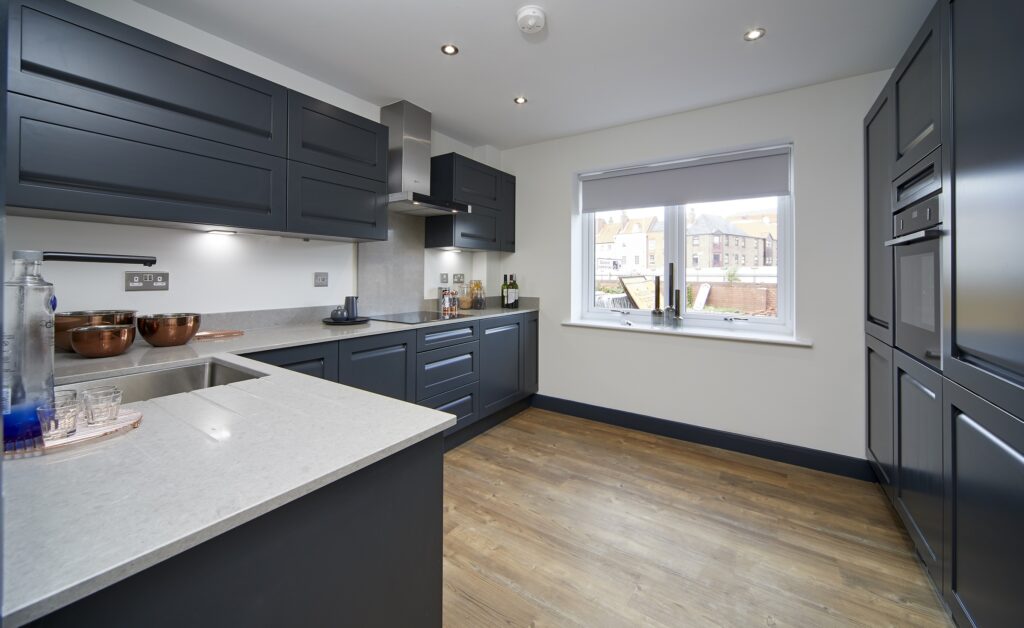 The statement kitchen continues the monochrome theme with painted anthracite doors perfectly complementing the paler grey Silestone worktops. A real head-turner!
Scandi-style space …
Light and bright, and with great views of the city, we've chosen a Scandi theme throughout for plot 78, a spacious one-storey, two-bedroom apartment.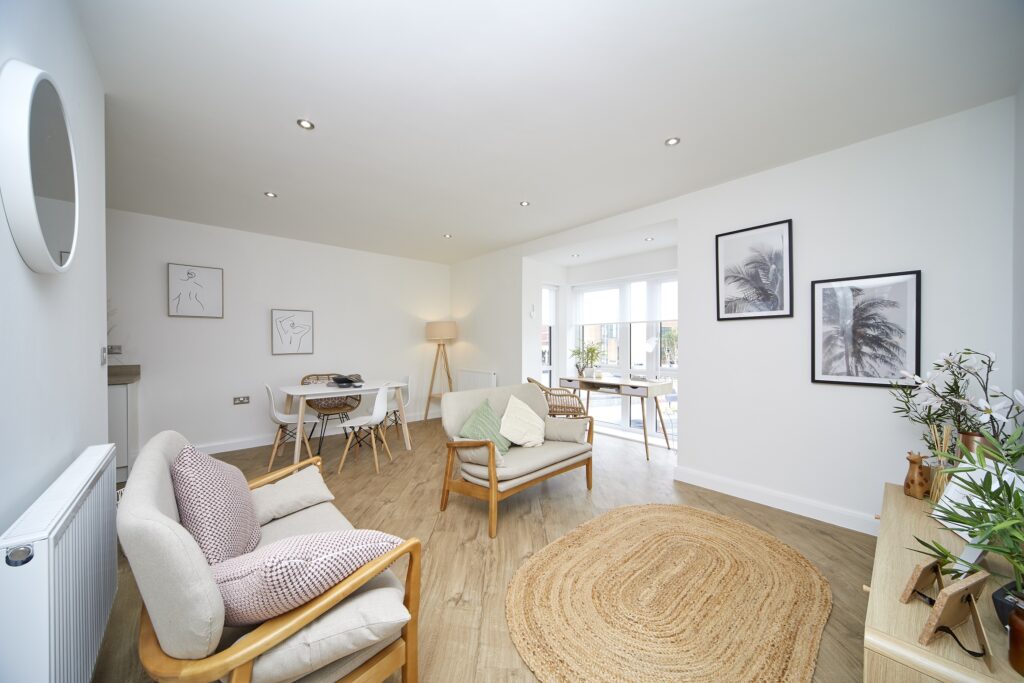 Light oak Amtico flooring and pale wood furniture, layered with linen and wicker accents, give this airy space a great contemporary feel. We've added subtle blush highlights in the living areas and we're feeling the love for the pale grey curtains with stunning paisley print in the large bedroom!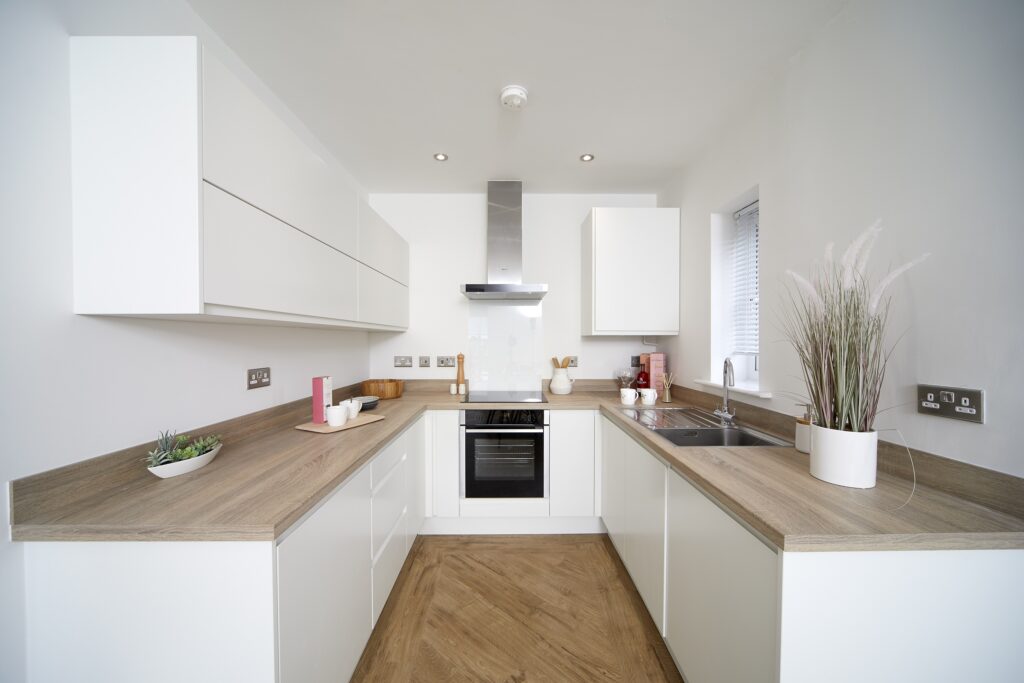 Matt white and light oak are the shades of choice for the open plan kitchen, adding to the overall neutral and calm vibe of this expertly-designed apartment.
Want to see for yourself? We're taking appointments to view now, so get in touch.
The show homes at the Fruit Market are now available for all prospective buyers to view, by appointment only. To arrange a viewing call 01482 977776. For more information about the Fruit Market click here.
Pictures: R&R Studio.