Kings Vale II at Kingswood Parks in Hull is one of our most popular developments, with a fantastic location on the edge of the city with great facilities close to hand.
We had a chat with first-time buyers Sam Salter, a personal trainer, and Alex Hotham, a production operative, who moved into their three-bedroom Butterwick home with their Cavalier King Charles Spaniels, Lady and Belle, in May.
Tell us about your Beal home and why you love it so much.
It feels like we're in the countryside but we're still in Hull, so our plot and Kingswood in general really suits. Our home looks onto a nature reserve and we feel like we're away from all the hustle and bustle, and we just hear the birds.
We like entertaining, so the kitchen space was really important to us, and our bathrooms have a really crisp and classy hotel feel.
We've definitely put our stamp on the house and it felt like home from the moment we moved in.
What are the best things about being part of the community at Kings Vale II?
We've got lovely neighbours and there is a really friendly atmosphere. Everyone looks out for each other. Even though other homes are still being built in the area, you can already see and feel what a lovely community it's going to be.
We can go out for a meal and drinks, or go to the cinema, all at Kingswood, and don't have to drive or get taxis everywhere. We have everything we need on our doorstep.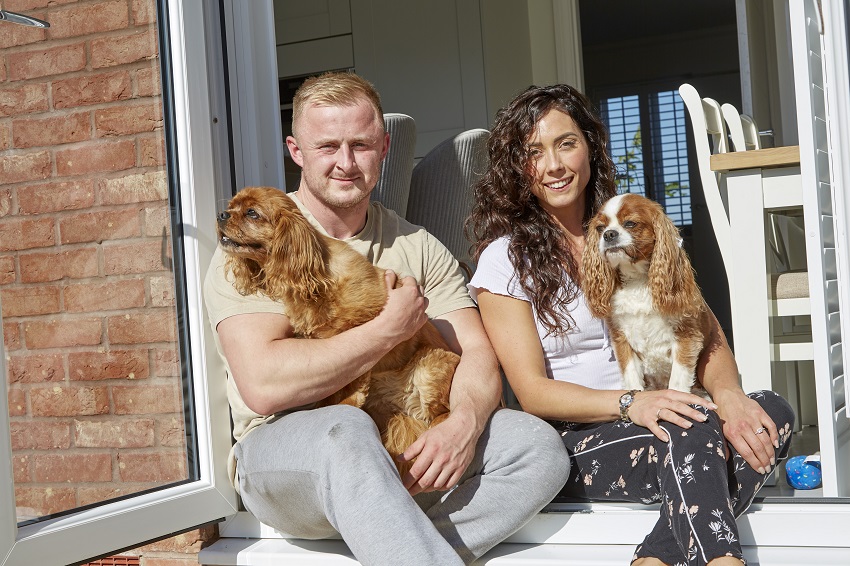 How did you find the service from Beal?
It was perfect and we were involved in the build process at all times. The communication was excellent and the Beal staff kept in touch to update us on a regular basis.
Everyone at Beal is really approachable and friendly, and they listened to what we wanted and worked with us to achieve exactly that. There was never a problem, there was always a solution, and they had our best interests at heart.
How did Beal help you through the buying process?
Beal guided us every step of the way. They recommended an independent mortgage advisor, who was really supportive. He helped us to understand our options and we went down the Help to Buy route.
As first-time buyers, we expected it to be a lot more stressful, but Beal made it so straightforward.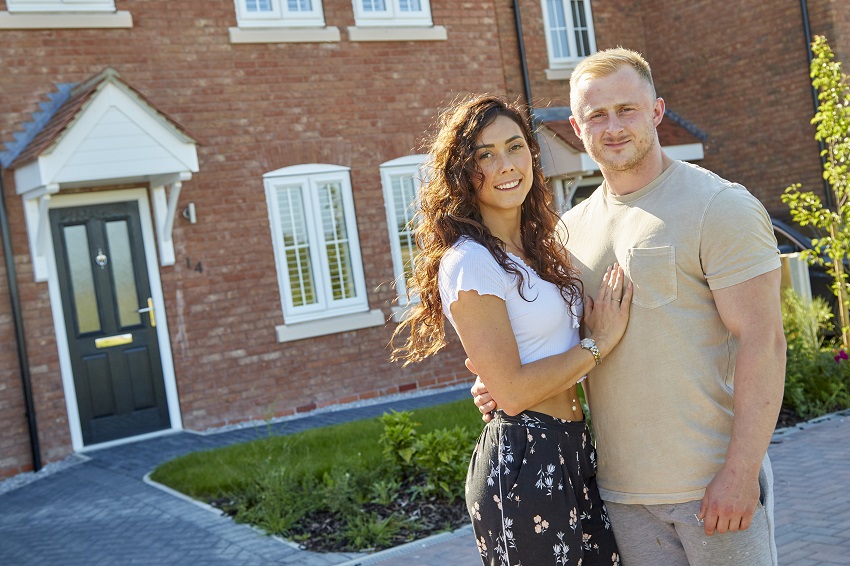 How have the Beal team helped you to make your home a perfect fit for your lifestyle and tastes?
Our day in the Design Lounge was amazing. There is a lot to go through but the team made it enjoyable. We went in with our ideas and everything ran so smoothly.
This is our forever home and we don't have any intention of moving because we have the exact house style and size that we hoped for.
We looked at other developers and the choices Beal offer are so much greater in comparison.
What would you say to other househunters about buying a Beal home?
If you want a new build, go with Beal. You get value for money, the quality is excellent and this is our dream home. Having the ability to make our exact choices from the beginning was a huge positive for us.
Pictures: R&R Studio