Our Greenways development in Goole features beautiful two, three and four bedroom contemporary homes tailored to suit every buyer's individual lifestyles and tastes.
We caught up with Elena Costea and her fiancé Yulian Spulber, who live with their daughter, Natalia, 11 months, and Elena's mum, Niculina. They moved into their three-bedroom Dalby home in October.
Tell us about your Beal home and why you love it so much.
We fell in love with the Dalby straight away and knew it was for us. We previously rented a home in Hull, but Goole is a great location for us because it's close to our workplace and Natalia's nursery.
It's very spacious with plenty of storage and we particularly like the patio doors which open out onto the garden from the kitchen. We live in a lovely, quiet area and we couldn't ask for more – we love everything about it! 
What are the best things about being part of the community at The Greenways?
The Greenways is ideal for families, as it's so safe and peaceful for children to play outside. It's a really nice community.
We're looking forward to settling in and meeting our new neighbours and hope they have children for Natalia to make friends with.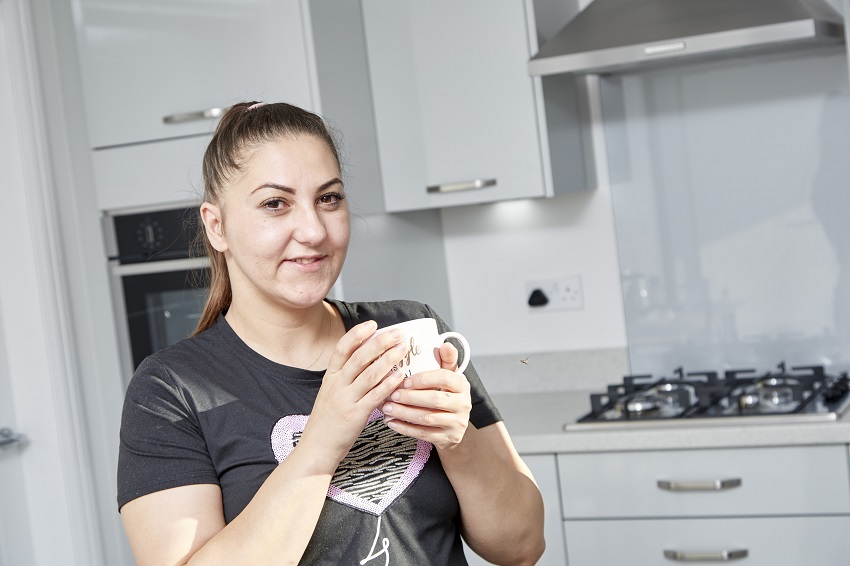 How did you find the service from Beal?
We were updated by the Beal team all the time and didn't have to worry about anything. Every time we had questions they responded straight away. We had easy access to the information we needed and everyone was very helpful. They were there for us every step of the way.
How did Beal help you through the buying process?
Being first-time buyers, we used the Help to Buy scheme and found it really easy and stress-free. We didn't know the process of buying a home here because we're from Romania, but Beal explained everything we needed to know before we went ahead, which was so important to us.
They recommended an independent mortgage advisor who spent a lot of time explaining everything and was very patient.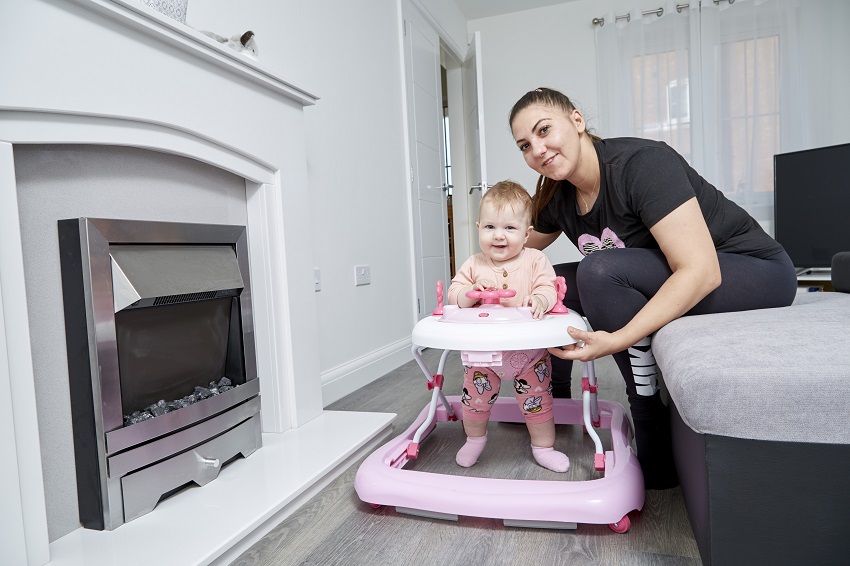 How have the Beal team helped you to make your home a perfect fit for your lifestyle and tastes?
Our day in the Design Lounge was filled with so many options and we were able to make our own choices to create a wonderful family home.
The Design Lounge team explained everything about the materials, fixtures and fittings and helped us to visualise how it would all look, which was really helpful.
We loved being able to customise our home exactly as we wanted it.
What would you say to other househunters about buying a Beal home?
Do it! It's an easy process, there isn't any stress, you have so many options to customise your home and everyone at Beal is so helpful.
We're now part of a really nice community and we know this is the best place for our family. We can see Natalia growing up here.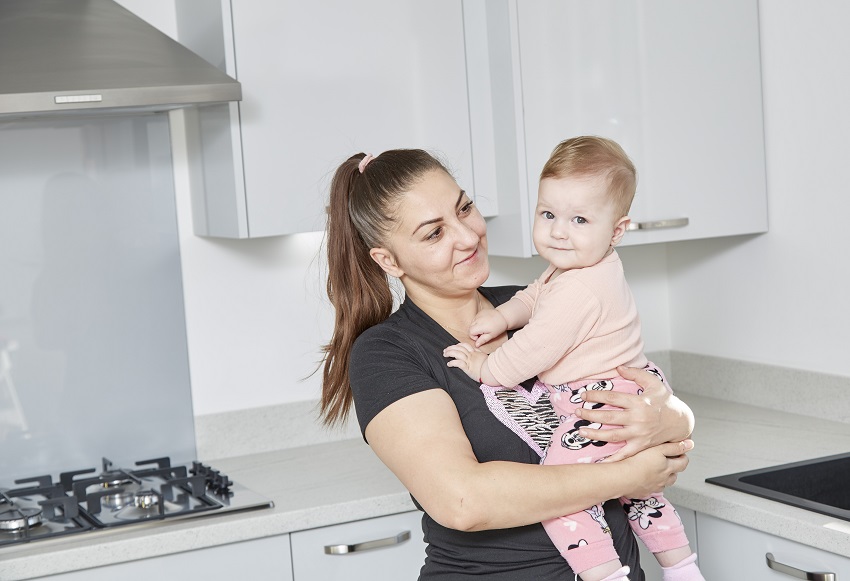 Discover more about our The Greenways development in Goole here.
Pictures: R&R Studio