Buyers love our popular Kings Vale II community at Kingswood Parks in Hull.
We caught up with retired Carl and Jayne Needham who moved into their three-bedroom semi-detached Greenwich home after relocating from South Yorkshire.
Tell us about your Beal home and why you love it so much.
The layout is just right, and it's so light and airy and the location is great.
We've had new homes before but they haven't been as good as this. Beal Homes are way ahead in terms of quality and we liked being able to have a much wider range of options to create exactly what we wanted – that was a big selling point for us.
Looking out of our front window, we can see fields and kestrels and we've had the garden landscaped with a summer house included.
What are the best things about being part of the community at Kings Vale II?
Our neighbours are lovely, it's a really nice community and it's great to have so many facilities on your doorstep. We have a chemist, butchers, doctors, café bar, pub, hotel, gym and supermarket all within walking distance and we don't have to drive.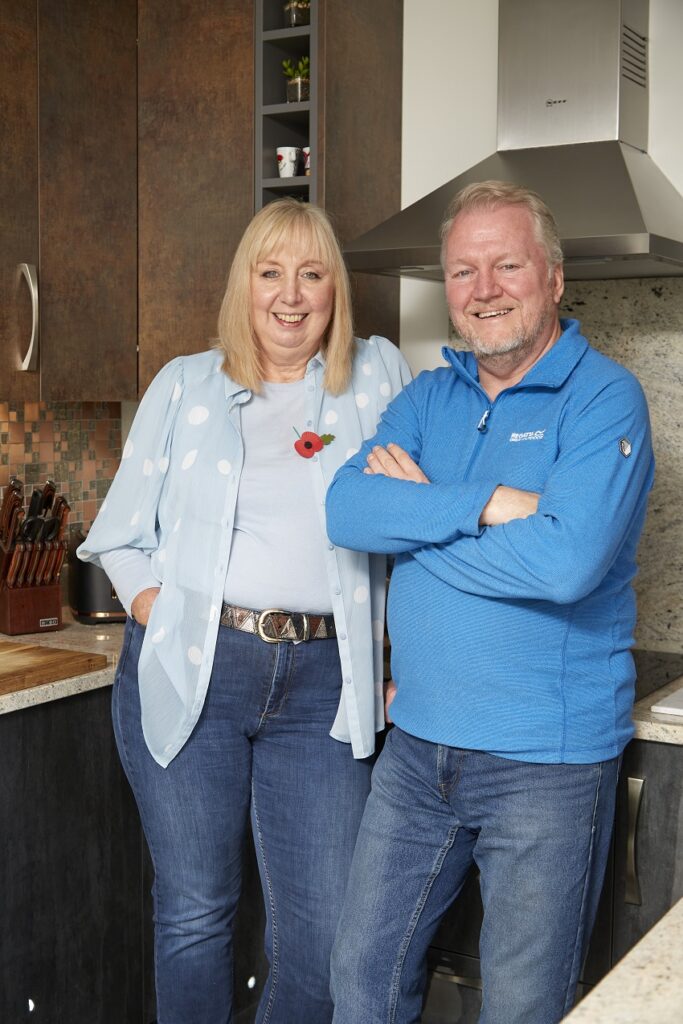 How did you find the service from Beal?
We're really happy with the service we received from Beal. We sold our house within 48 hours, so we moved in with our daughter, who also lives in Kingswood, for 10 months while our home was being built. Throughout that period, everyone at Beal was great and got back to us whenever we had any questions.
We walked down to our house most weeks to see what stage it was at and Beal sent us regular updates. It was good to have a single point of contact to keep us abreast of progress.
How did Beal help you through the buying process?
It's 22 years since we bought a house and we weren't sure what to expect. We were cash buyers, so it was a relatively simple process for us and we didn't have any complications. Beal talked us through every step and let us know when everything needed to be done.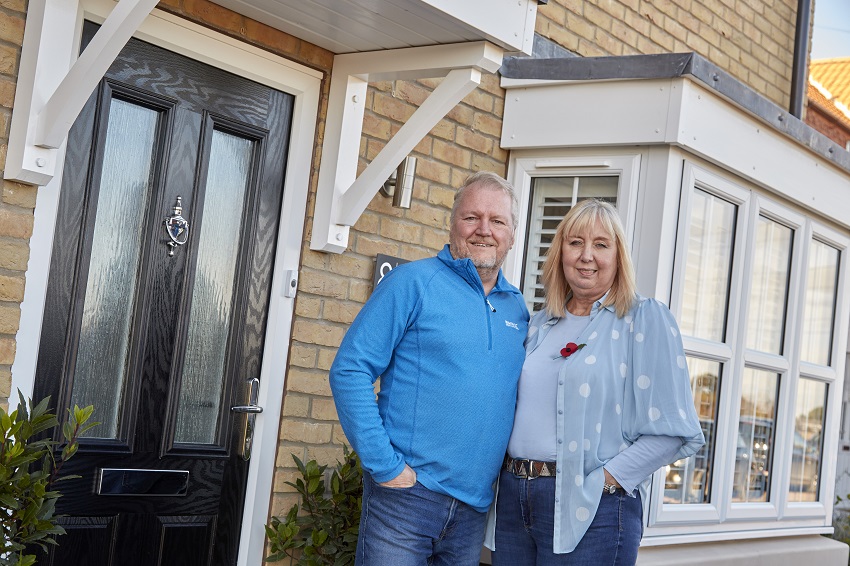 How have the Beal team helped you to make your home a perfect fit for your lifestyle and tastes?
Our day in the Design Lounge was a great experience and we spent the whole day matching our ideas to the choices available. The standard options were great and we chose some upgrades too.
We had a wall knocked out to open up the lounge and dining area and redesigned the kitchen to suit our requirements. We had a porcelain sink and stone worktops installed in the kitchen, chose a marble fireplace in the living room, and opted for vanity units in the bathrooms.
We were very pleased with the quality of everything.
What would you say to other househunters about buying a Beal home?
Definitely go for it! We've had two new-build homes before and this is definitely the best.
Beal are a cut above compared to other housebuilders. They're a family-run company and have that personal touch.