We're helping out a group of volunteers on a crusade to keep Hull's popular Kingswood neighbourhood free of litter.
We've donated hi-vis vests, litter pickers and bag hoops to the Kingswood Community Litter Group, a 280-strong band of dedicated volunteers who patrol the Kingswood area to create a safe and clean environment for the whole community to enjoy.
Founded by local residents Jan Loft and Tracy Larvin-Smith, this passionate group of litter-pickers meet daily in all weather conditions to keep the streets and green areas clean.
Jan, a Hull City Councillor who lives in a Beal home in Kingswood, said: "Our litter group has gone from strength to strength since it was set up in February. Our volunteers are so passionate about keeping the area litter-free and our efforts play a big part in creating a positive community spirit.
"When people see our group working hard to keep the neighbourhood clean it helps to spread the message that it's everyone's responsibility to dispose of litter correctly or take it home. It's important to get to the root cause of why people drop litter so we want to encourage and educate people of all ages.
"We're really grateful to Beal Homes for the new equipment. It's vital that our volunteers are safe and visible and have the right tools for the job, so this donation will really help."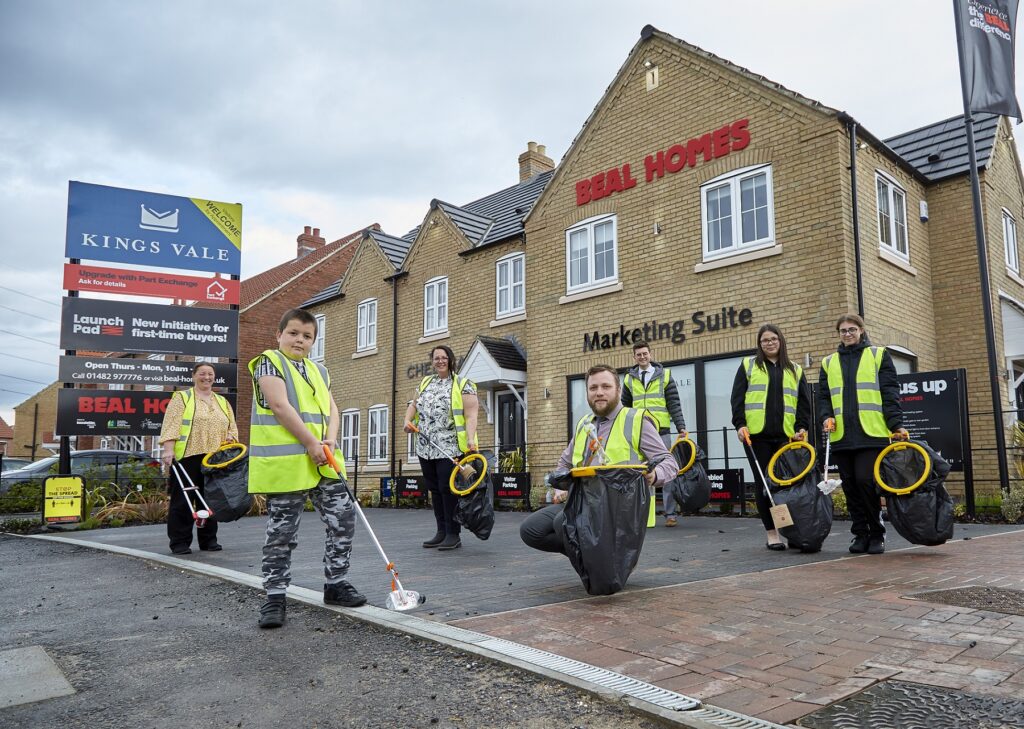 Jamie Barrington, our Sales Operations Manager, said: "My son, Finley, and I regularly go out litter picking near where we live and it's such a rewarding pastime. So when the Kingswood Community Litter Group approached Beal Homes we were delighted to assist with some new equipment.
"It's great to see people of all ages working together to keep their local area litter-free. Groups like this really make a difference, as well as caring for the environment. Hopefully the specialist equipment will help the volunteers on their regular outings."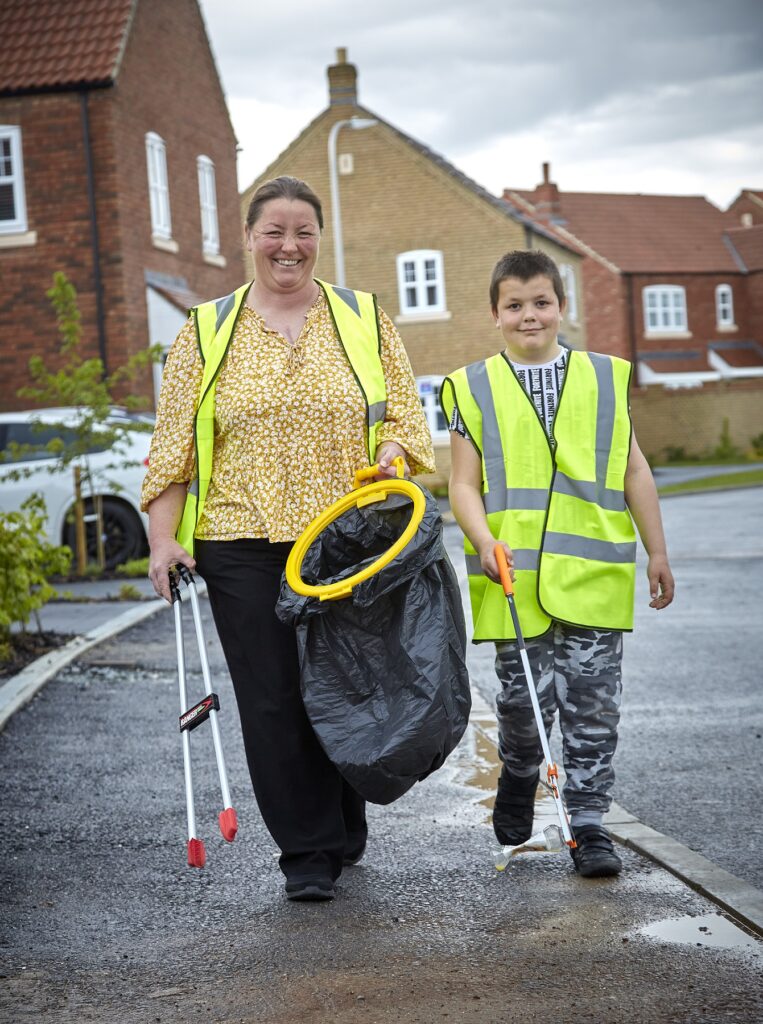 Kingswood Community Litter Group co-founder Tracy said: "For many of us, litter-picking has become part of our daily or weekly routines, such as on the school run or taking the dog for a walk.
"Our members play such an important role in the community and it's so nice to see our younger volunteers showing such passion and pride in doing something positive for the environment."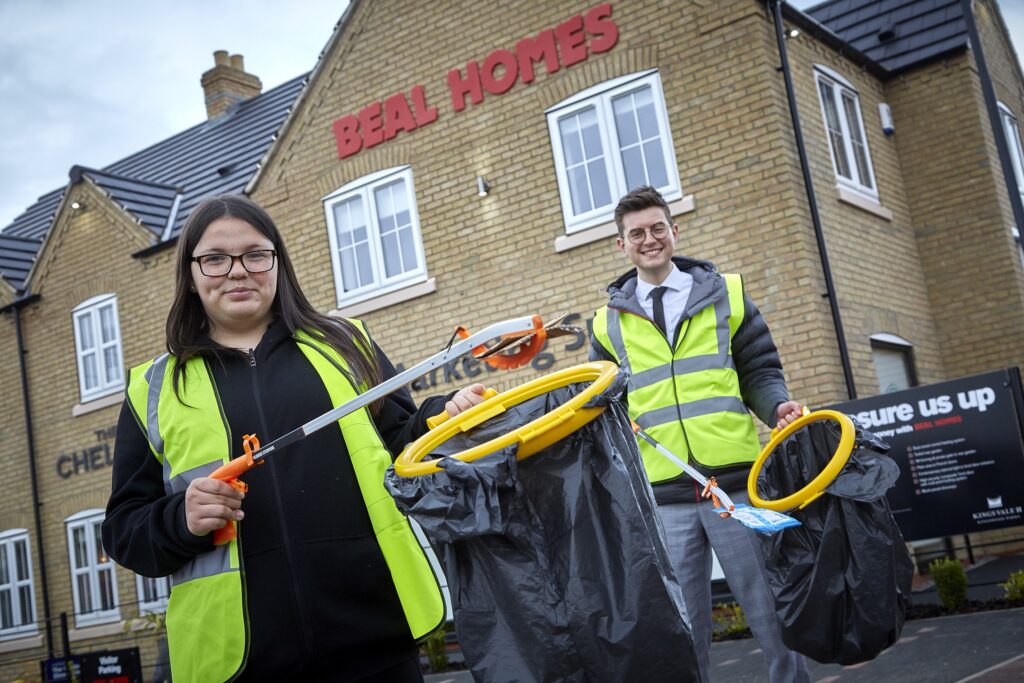 Our Quantity Surveyor Harry Fawcett, who fosters hedgehogs and runs a hedgehog rescue Facebook page in his spare time, said: "It's wonderful to see the Kingswood Community Litter Group doing so much good in their local area.
"Their efforts also really help the wildlife who call this area home. Animals can get entangled in plastic, or try to eat it. Broken glass or containers with sharp edges can cause injuries too, so it's very important that we dispose of our rubbish safely to prevent harm to animals and local wildlife."
Anyone who would like to join the Kingswood Community Litter Group should click here.