Family-owned housebuilder Beal Homes is backing a new girls football club founded to give opportunities to young players inspired by England's Lionesses.
Chanterlands Girls Football Club has grown from six to 60 players in just six months and the club is entering six teams into the East Riding Girls Football League from the start of the season next month.
The girls, aged between four and 11, have been training every Wednesday evening and Saturday morning since February, honing their skills against each other and in friendly matches at their home ground, Hull Sports Centre in Chanterlands Avenue, west Hull.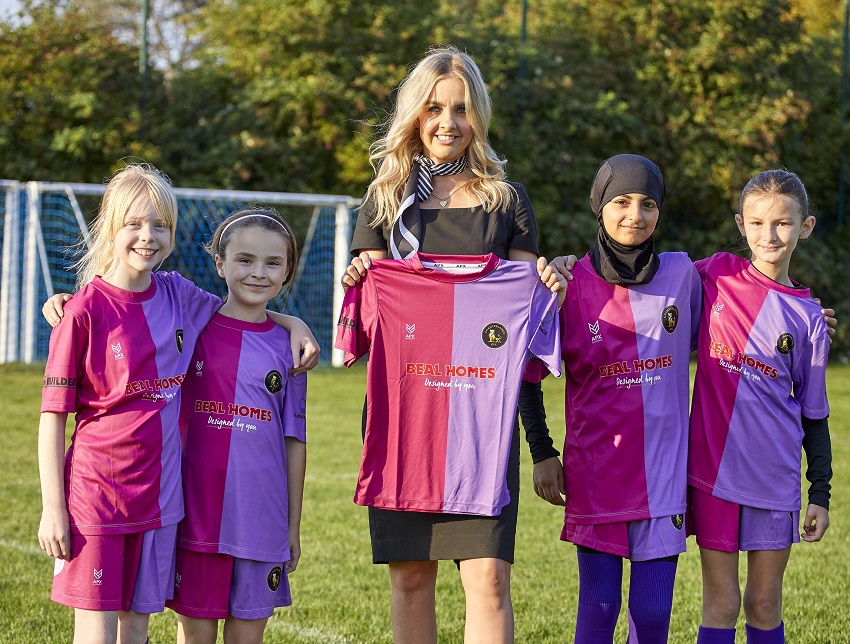 Now, East Yorkshire-based Beal Homes has become the club's main training kit sponsor in the latest example of the housebuilder backing grassroots sports teams and good causes in Hull, East Yorkshire and Lincolnshire.
The kit, which will also be used as the team's away strip when required, was designed by seven-year-old player Iris Fletcher. Her pink and purple design was selected by the club after team members were encouraged to create their own kit.
The rapid growth of the Chanterlands Girls team is a prime example of the boom in interest and participation in girls' and women's football inspired by the England national team. Having won the European Championship last year, the Lionesses came close to the ultimate success in losing to Spain by a single goal in the World Cup Final on Sunday.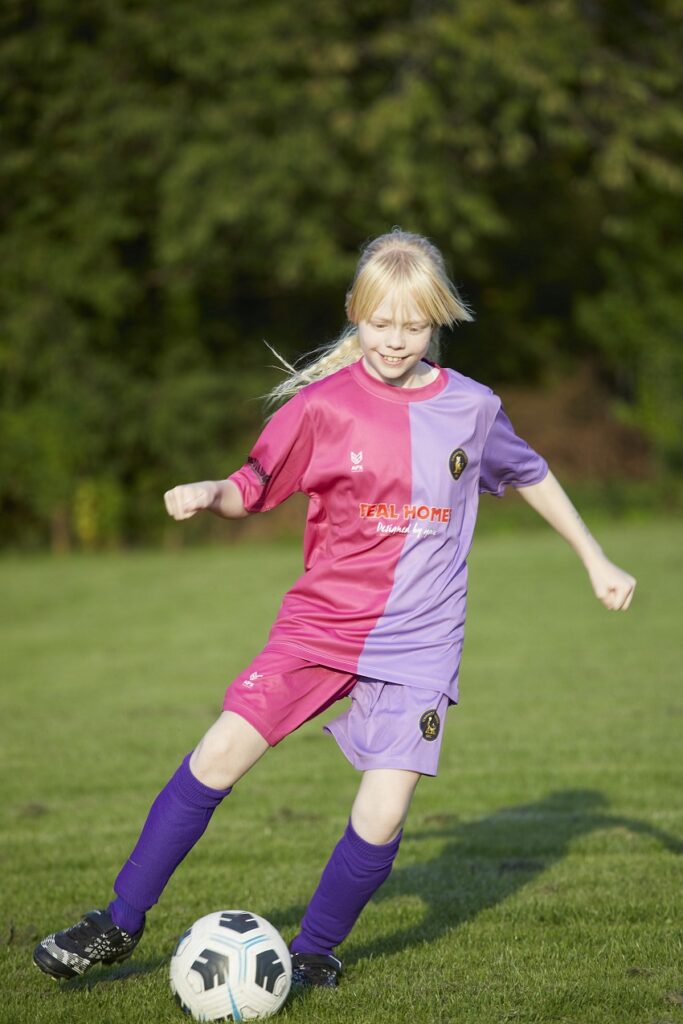 Chanterlands Girls Football Club Secretary Adam Leaming, whose five-year-old daughter Poppy plays for the team, said: "We're seeing a massive spike in girls' football, following the Euros and now the Lionesses getting to the World Cup Final will take it to another level.
"We're receiving messages about girls joining the club every day. Our girls are really inspired by the Lionesses and they've been following their games in the World Cup.
"We're so grateful to Beal Homes for their sponsorship of the club, which is helping to give dozens of girls a platform to pursue their hobby.
"Beal supports lots of community projects, groups and teams who really need it and the girls are so excited to wear their new kit.
"The company has saved us a lot of money and the kit is very smart. I can't speak highly enough of Beal and their support, and I hope this is a relationship we can continue to build on in the future."
Adam said the club is run by six volunteers and will be the only one in Hull to have an under sevens team.
He said: "I didn't imagine the club would grow so quickly, but we have found the demand for another girls team in the area is massive.
"We have enough girls under the age of seven who can form a team. It means them playing against girls who are a year older for a season, but it will be fantastic experience for them."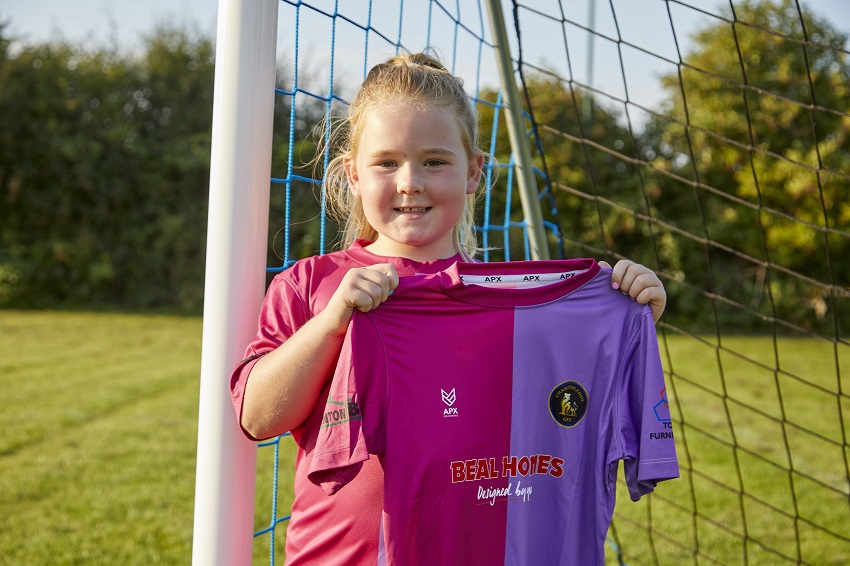 Iris said: "I really liked picking the pink and purple colours for the kit and I'm pleased my design was chosen. I'm a defender and I'm excited about playing against different teams in our new kit."
Beal Sales Coordinator Harriet Walker said: "We're proud to sponsor the Chanterlands Girls Football Club kit and support the players during their first season in the league.
"It's such an exciting time for girls' and women's football and it's fantastic to see so many youngsters taking an interest in sport and physical activity.
"We wish the club the very best of luck for the season and look forward to following their progress. You never know, there could be a future Lioness in the Chanterlands Girls line-up!"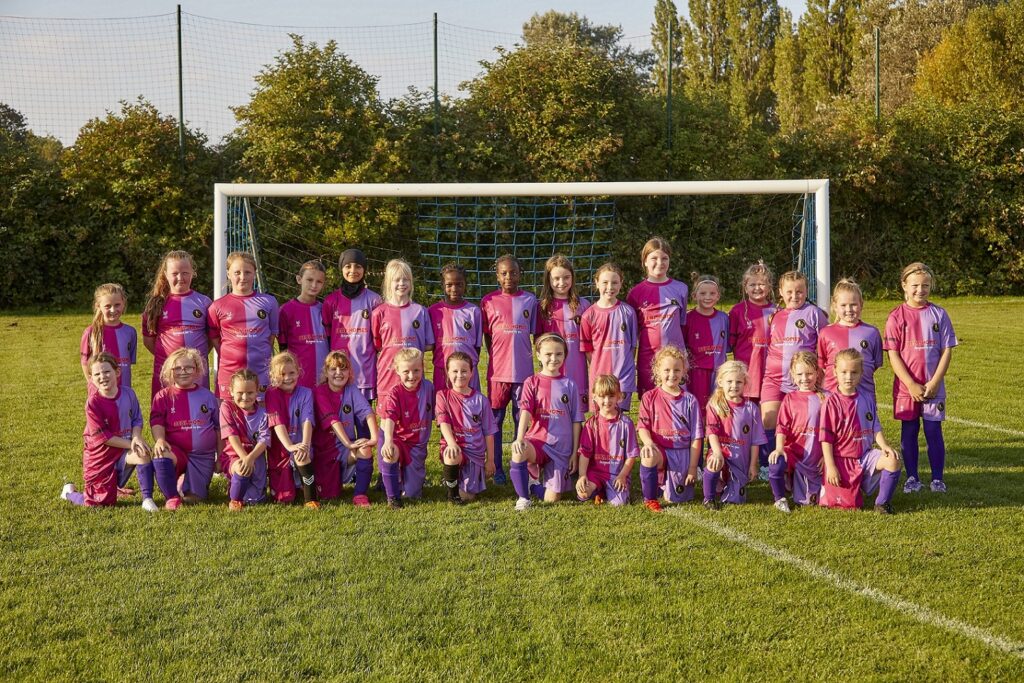 Pictures: R&R Studio.